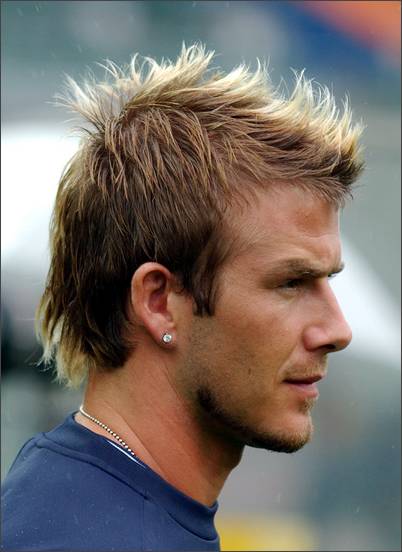 Cool men's hairstyles! Find David Beckham latest hairstyles here. A lot David Beckham pictures for you to choose from. Get a fashionable hairstyle now!
David Beckham is not only a great football player, but also he is a super fashion star! Just like his haircut, a lot people do love his fashion hairstyles very much!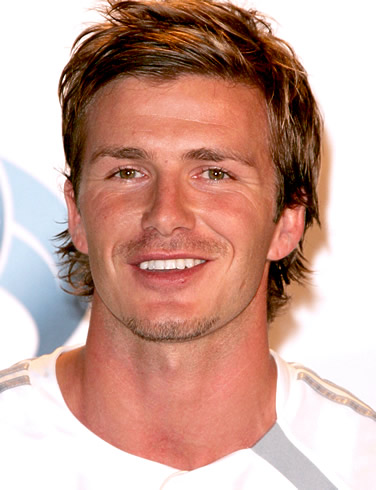 David Beckham is one of Britain's most iconic athletes whose name is also an elite global advertising brand. He was captain of the English national team from 2000 to 2006, scored in three different FIFA World Cups, and played midfield for clubs in Manchester, England and Madrid, Spain, before agreeing to move to Los Angeles, to play for Los Angeles Galaxy team on a five year contract beginning on July 1, 2007. Here are some pictures of David Beckham Haircuts.
The best Short haircuts for men: David Beckham Fauxhawk haircut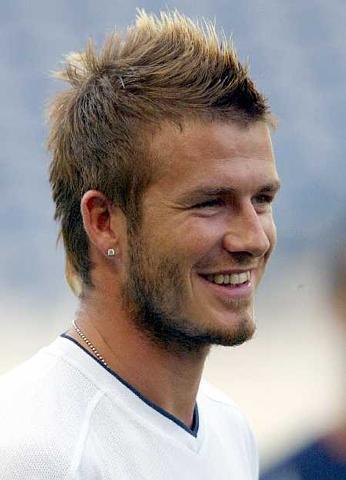 David Beckham short spiky Haircut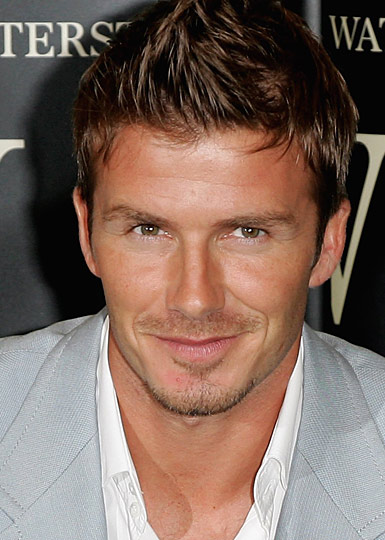 This is a great short hairstyle for those guys looking for a new hairdo with plenty lift and height. The back and sides are cut short and close into the head, while the top layers are left long enough to be worn up high with the help of strong hold products. This style will need regular trims to maintain shape. Really a cool hairstyle for men!

David Beckham fauxhawk hairstyle: the most popular short haircut for guys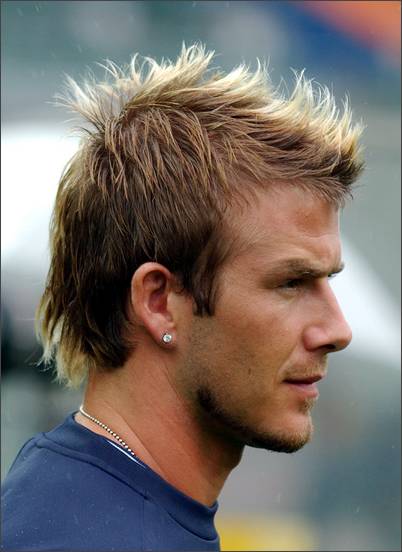 This is one of the most popular short haircut for men. A lot people love David Beckham fauxhawk! If you are going for a new short haircut, why not try this handsome cut?
David Beckham Buzz cut: Very short haircut for men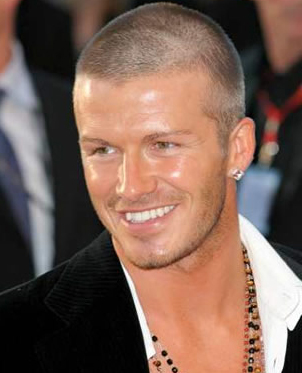 Anyone looking for a very short haircut? How about David Beckham Buzz cut? This kind of short cut is good for the "lazy" guys who are looking for low maintenance haircut.
David Beckham very short hair: the buzz cut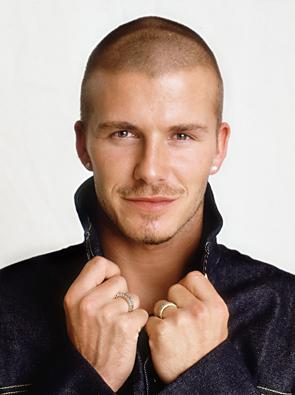 More and more guys choose the buzz cut these days, if you have seen the TV show "Prison break", you may familiar with this kind of short cut, yep, a lot guys in the show sport buzz cut.
David Beckham short hairstyles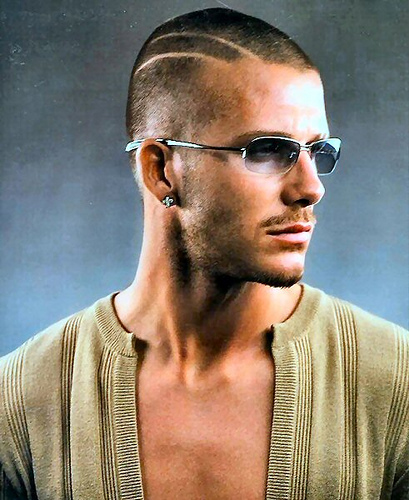 This cut also a short buzz cut, but different from the previous ones, this is really a cool trendy short buzz cut. If you want a "cool" cut, this maybe a good idea.
Men's Short Hairstyles: David Beckham short haircut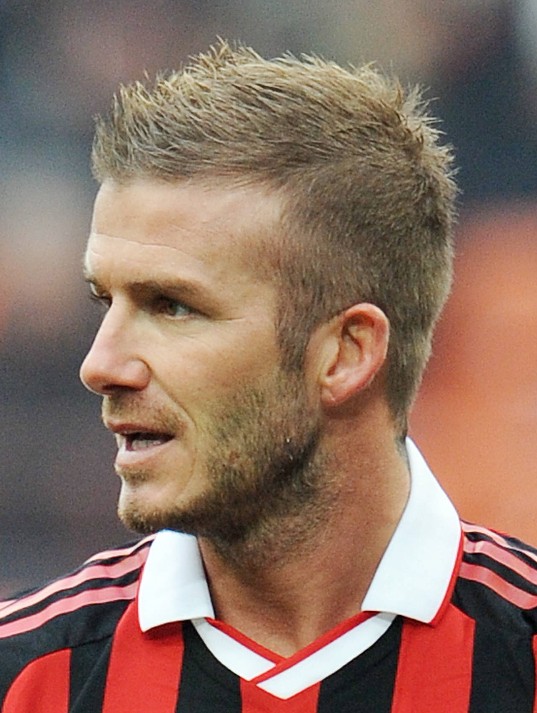 David Beckham is a man of many hairstyles. It seems he shaved off his most of his hair for this soccer match between Milan and Siena at Stadio Giuseppe Meazza on January 17, 2010.
David Beckham short hair: A good men's hairstyle for business men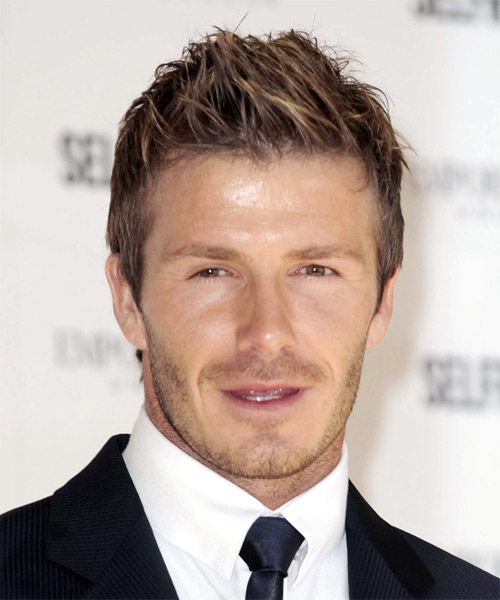 David managed to stun onlookers with his fancy hairdo. The sides and back of his hair style are cut short for a neat finish to his edges while the top layes are jagged cut to create a textured look. This is a great short hairstyle for business.
David Beckham long ponytail hairstyles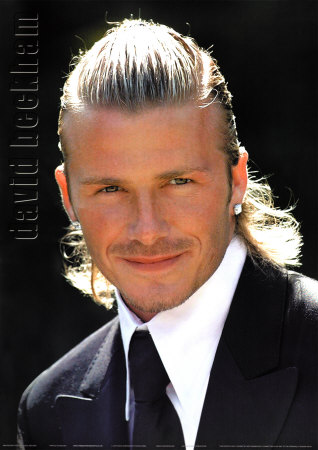 Do you love long hairstyles? For men, the long hairstyles are not usual before, but nowdays, more and more guys wear long hair, here are two pictures of David Beckham long hairstyles.
David Beckham long haircuts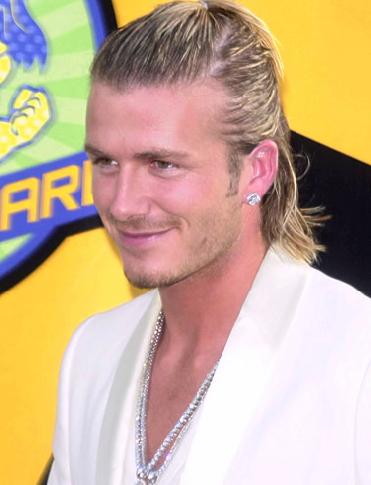 David has opted for a long and messy design for his healthy blond locks with this great style.
David Beckham mohawk hairstyle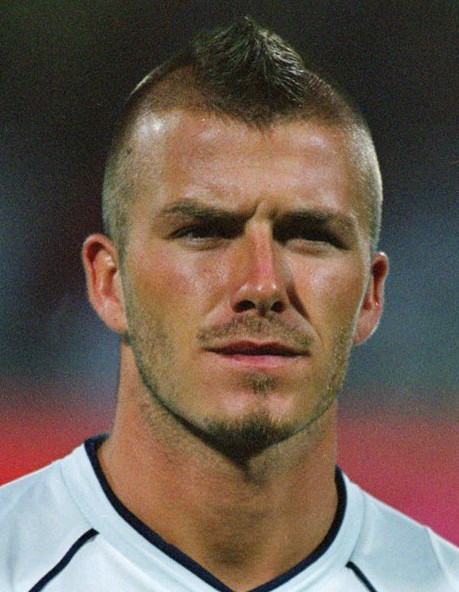 Which haircut do you prefer? The David Beckham mohawk or David Beckham fauxhawk? I do love David Beckham fauxhawk! How about you?
David Beckham medium hairstyle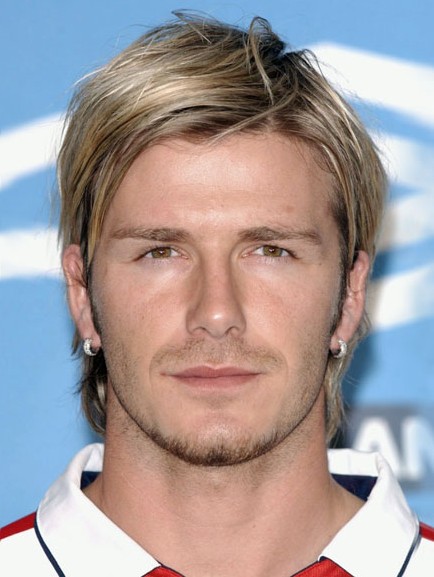 This is a fabulous look for fine to medium hair, a great mid length hairstyle for men. David's hair has been left longer at the top and sides to give the cut more texture. This design will work well on longer face shapes and will keep looking terrific with regular trims.