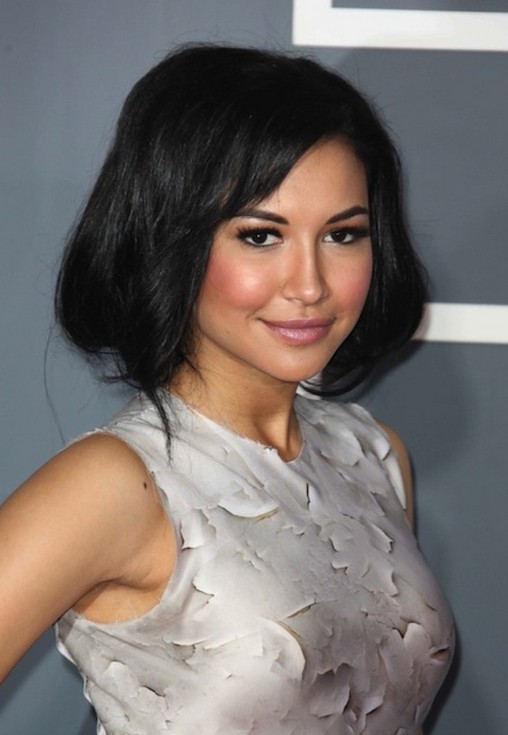 Celebrity daily short black bob haircut for women – Naya Rivera's short haircut
Naya's lovely, thick black hair has been expertly styled into a faux bob with edgy features, that leaves her neck and shoulders free of hair.
The faux bob is a fabulous idea to get a new look and to stay nice and cool in the summer! This style is gathered into a loose pony-tail which is fastened at the back. This creates plenty of puffed out volume in the back and sides, which are curved under at the 'ends'. For waves and extra volume at your crown, mist hair with dry shampoo and twist small sections into loose ringlets.
The finish is kept asymmetric and trendy by the cute, side-swept fringe and the casual longer strands pulled down for a relaxed touch add a nice creative contrast with the smooth shape.