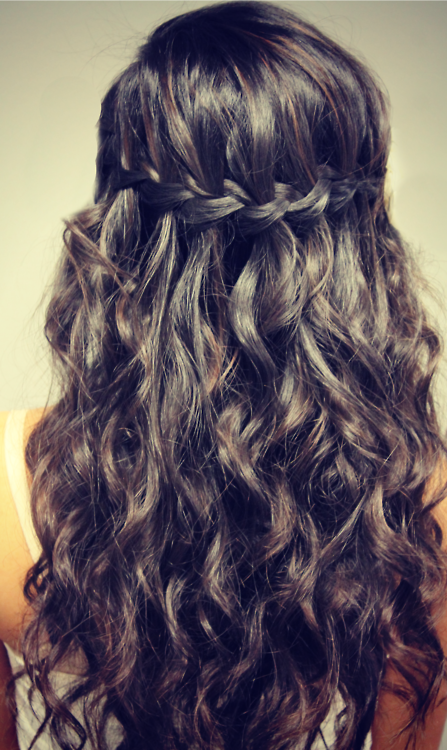 Romantic Dark Waves with Braid Circlet – waterfall plait
This fresh, new way of creating defined, loose waves, is great for boosting volume and making hair look twice its normal thickness!
From one temple, a braid is woven along the side and around the head in a pretty, horizontal circlet.  From the smooth crown, sections are threaded through the braid creating a pretty pattern around the crown.
Beneath the braid, a tousled mass of loose waves falls in an amazing cascade creating a romantic, relaxed and contemporary look!
And for the perfect finishing touch, the subtle chestnut highlights accentuate the fabulous texture and movement in this gorgeous, glossy hairstyle!
Want to do this cute waterfall braid? Here is The Waterfall Braid Hair Tutorial, check it out here.