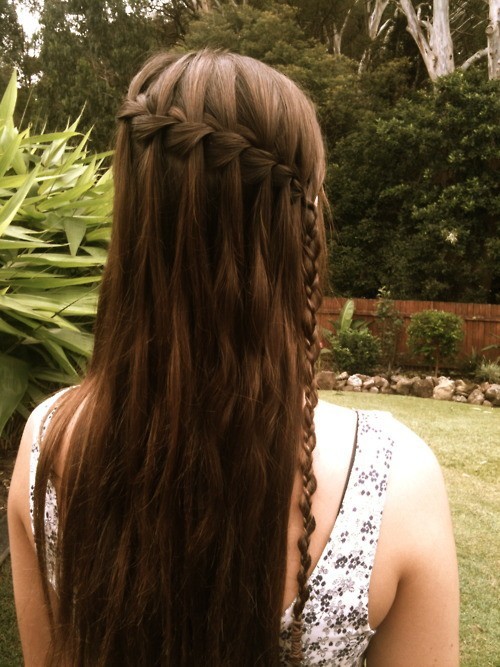 Unusual hair braiding idea – Cute girls hairstyles
Natural, yet super-trendy, this style showcases exciting decorative braiding to produce something totally fresh and new!
From above the temple on one side, the hair is gathered up and expertly woven into an innovative, slanting horizontal braid which incorporates vertical strands from the crown.  The fabulous decorative band also creates attractive patterns and textures above, and below the braid where the hair is styled into gentle waves.
The head braid moves around to the other profile, where it becomes a fabulous vertical plait woven in a really beautiful pattern.  This amazing style is full of contemporary hair fashion trends, including the asymmetry between the two profiles and the amazing mix of textures, patterns and movement.
This is the perfect way to transform long straight hair into something very special! Find more braided hairstyles here.