Updated:
Evan Rachel Wood Short Hairstyle: Elegant Slicked-back Bob Cut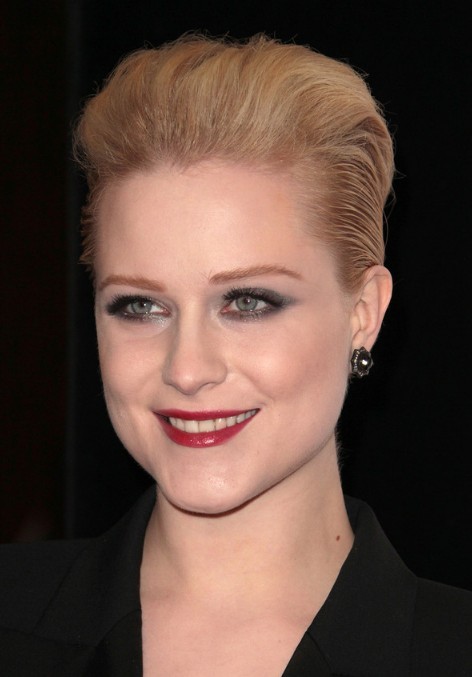 Evan Rachel Woods' hair might be short in length, but it is certainly long on style!   Blond, with the faint suggestion of copper highlights, Evan Rachel Wood's hair is a study in making the most of the length of your hair. Evan maximizes the height of her super short strands by combing her hair up from the brow and back.
At home, you can copy her style by adding a volumizing product and back-combing, or teasing your hair behind the smooth front section.  The sides of Evan's hair are gelled down and combed back to polish off this sleek, bold look.