Updated:
Kristen Stewart Hairstyles: Casual Low Loose Ponytail Hairstyle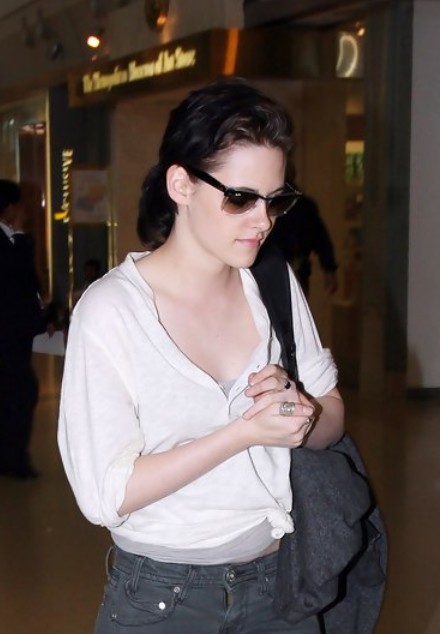 Kristen Stewart is casually trendy and carefree with this loose ponytail.
The hair is given an allover spritz of heat protectant spray. Then, the hair is vigorously blow dried until completely dry. A small drop of finishing oil is rubbed into the palms of the hands and finger combed through, focusing on the ends of the hair. It is then swept back using the hands into a high ponytail and tied of with a black elastic band. This look is perfect for those who don't have much time and need that 'do on the go.