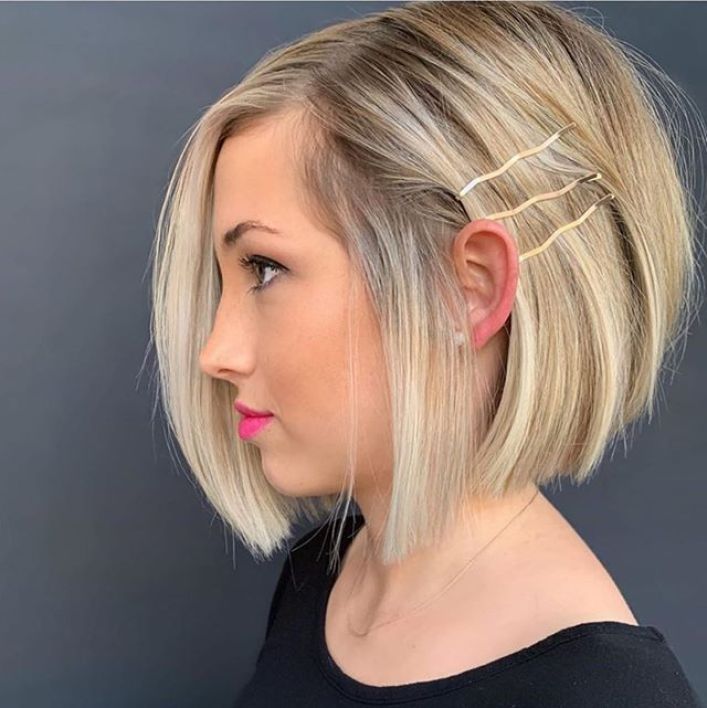 Keeping your hair long for years and years is one way to create a particular beauty image.  However, you may end up looking a bit stale and 'yesterday', if you stay with the same look for too long.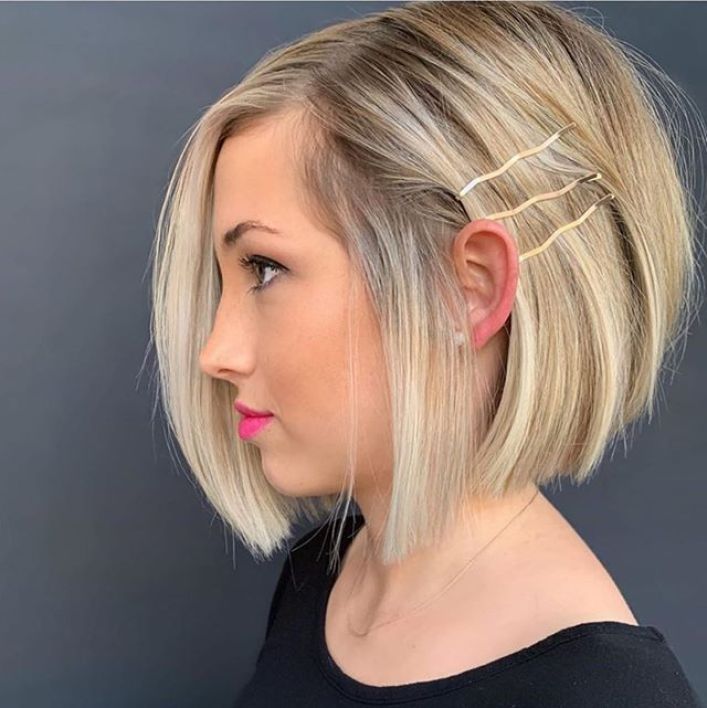 Look at the Hollywood celebs this year and follow their lead, if you want to create a modern, youthful image that's in tune with the latest hair fashion trends.
Take the plunge
The new short bobs are fresh and glamorous, and can be styled in a wide variety of looks to suit formal and informal occasions!
I know some women like to 'hide behind' long, shapeless haircuts, because they are a little lacking in self-confidence.  Why not take these bob hairstyle ideas as a gentle push towards gaining self-esteem?  With an edgy, new look people will see you in a whole new (and trendy) light!
Asymmetric bobs
This softly layered short bob is great for fine – medium hair and has fabulous interwoven texture on the top.
One thing you will certainly discover to your delight is that a short bob really puts a lot more focus on your eyes.  And you can wear more eye-makeup to bring out the colour of your eyes, without it looking too much!
An asymmetric, angled bob gains an amazing 'bump' of volume at the back from carefully stepped cutting at the nape.
The Flapper bob
Isn't it interesting how the farther back you go in hair fashion history the more modern the cuts look!
Take this fabulous futuristic style that's a version of the 1920's Flapper Look.  As far as I know, this was the first time in history that women cut their hair into short hairstyles!  The model is wearing a modern smoky take on the heavy, black eye-makeup that Flappers wore, too!
The blunt-cut bob was a very revolutionary look which celebrated women's freedom from the traditions imposed on their mothers and grandmothers!  So it's a highly feminist style that frames the face with a very feminine look!
Sleek asymmetric bobs with long bangs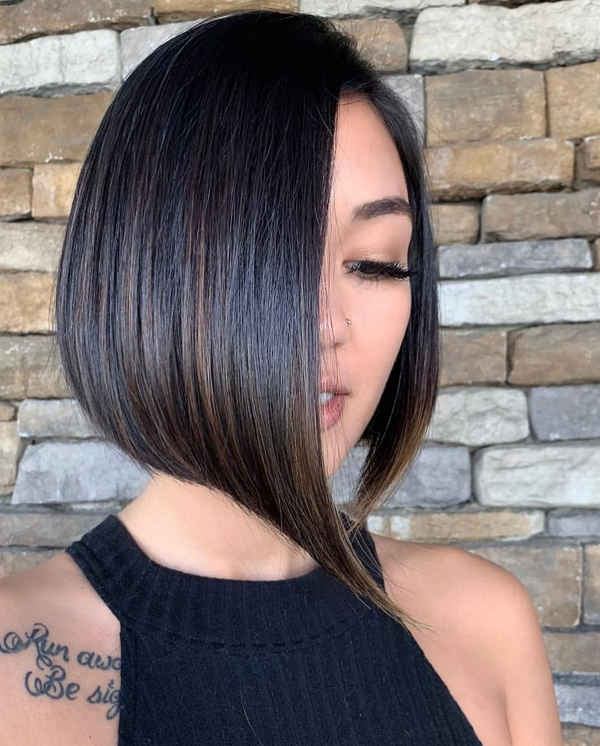 If you like a sleek and sophisticated look, try one of these super styles.
The long bangs are a little exaggerated in these photos of models, for eye-catching impact, but they show off the perfect condition of the hair and create fabulous curved silhouettes.
And as the purple smoky eye is totally trendy at the moment, that purple streak in the hair is a fabulously sophisticated look to wear for a smart-dress event.
Experiment with one of the new rose-gold blonde shades that look so pretty and modern.
Bobs with Volume
This high-volume bob is a great style to add width to a narrow or long face.
The short bob stops just below the cheekbones, and this keeps all the attention around the upper part of the face, distracting the eye away from the length.
And for an avant-garde image, choose a choppy asymmetric cut or a totally original black bob with spiky long tips and beautiful red balayage!
Hope I've inspired you!