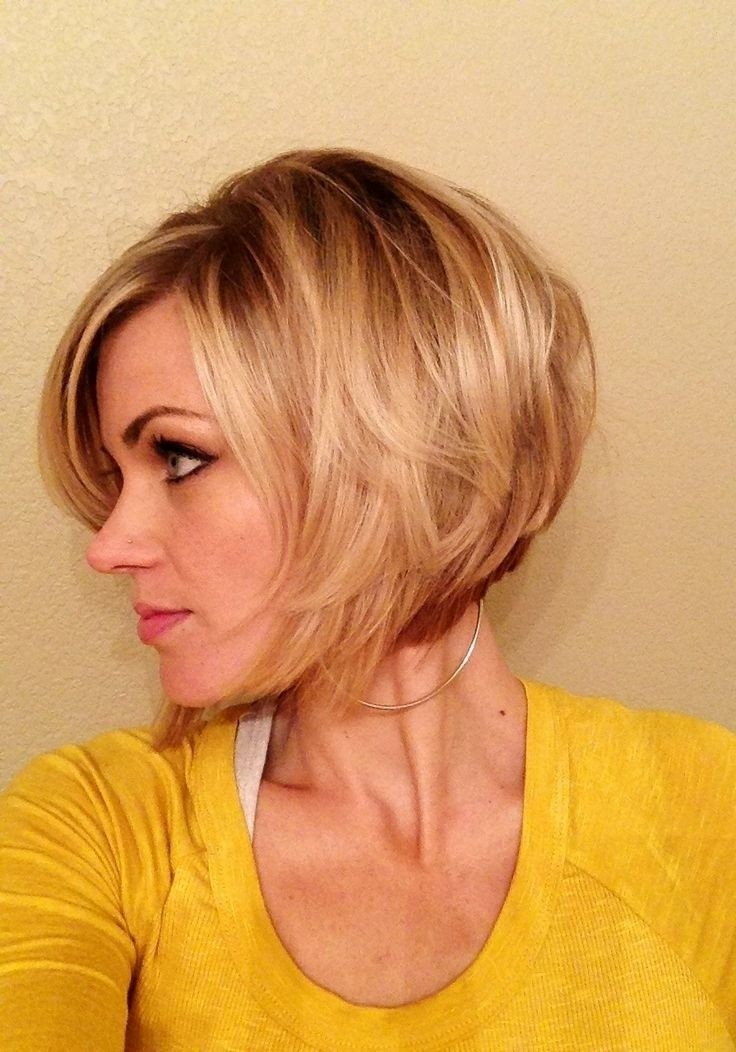 Simple easy short hairstyle for medium and thin hair – the layered bob hair style
If short-short just isn't you and long is too fiddly too style – try this! It's a very feminine and soft short hairstyle that's easy to maintain and completely contemporary. The back is stack-cut to create a gently graduated A-line bob with pretty, feathery tips around the jawline. So if you have an angular face or a firm jawline you'd like to minimise, this is a great way to do just that.
If you look closely you may notice that the model has a nose that's slightly longer than average and the softness of this bob hair style, as well as the forward movement in the wavy sides helps to minimise the size of her nose.
The extra bump of volume at the back is achieved with the stack-cut, plus a little extra back-combing on fine hair. And this also balances out the 'long' nose at the front. Then with some gentle honey-blonde highlights and darker caramel lowlights to accentuate the movement and the stacked nape, I'd say you've got yourself a very alluring look!
Do you like this smooth bob haircut? You can find more stylish bob hair styles here on hairstyles weekly!