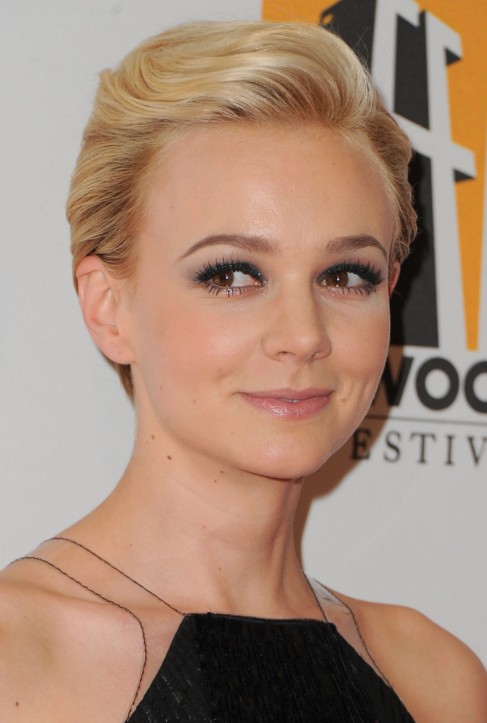 Cute formal short pixie cut for women: Not to sound trite, but the highlights are the highlight of Carey Mulligan's smooth and sleek take on a pixie cut.
Carey's hair is parted on the right side.  The right side is combed back.  The left side is where the highlights are most visible as Carey's hair in the front is swooped up towards the back.  You can see the definition of at least three different tones.  The darkest tone is from her roots, indicating that Carey is a natural brunette.   There is a rich honey tone and also a bright platinum accent shade.  The expert mixing of these colors add an air of sophistication and maturity to Carey's already knockout haircut.
This is a great prom hairstyle for short hair. If you wear short hair, you can try this cute pixie cut for the prom night.