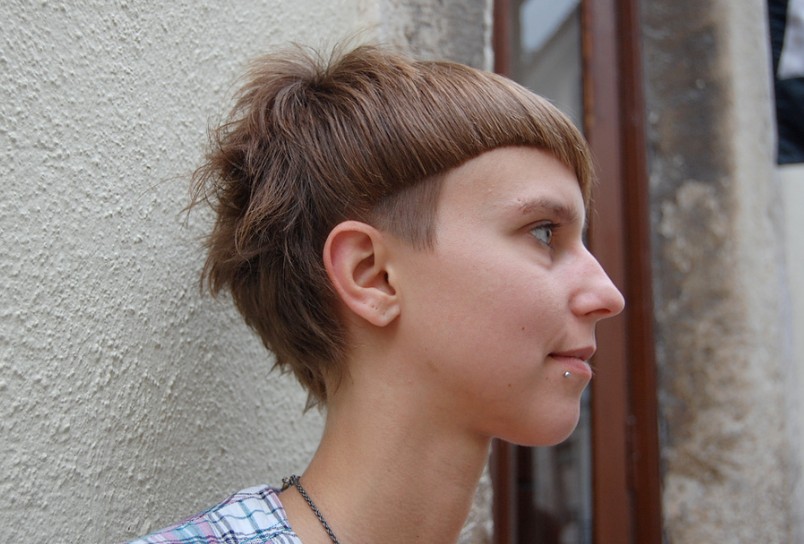 Cool stylish short haircut for female: With Ramona's wonderfully original new haircuts, you can expect the unexpected like this fresh ultra-modern style!
Strong geometric lines
The shorter side has a short, full fringe which continues around the side of the head in a strong straight line above the hairline, in a blunt-cut layer.
And peeping out below this, the hair has been clipped into a cute short point in front of the ear.
Smooth curves
The angled fringe is combed forward from the crown and very smoothly graduated down the longer side, into a lovely curved shape which softens the geometric lines beautifully!
The ends of the long fringe and side have been left shaggy and uneven, making a stunning counterpoint to the geometric shorter side.
Textured and tousled
The back was cut into short layers with textured ends, giving a little height on the crown and lots of trendy tousled volume at the back.
This futuristic razor-cut has four distinct aspects carefully blended to produce something truly amazing!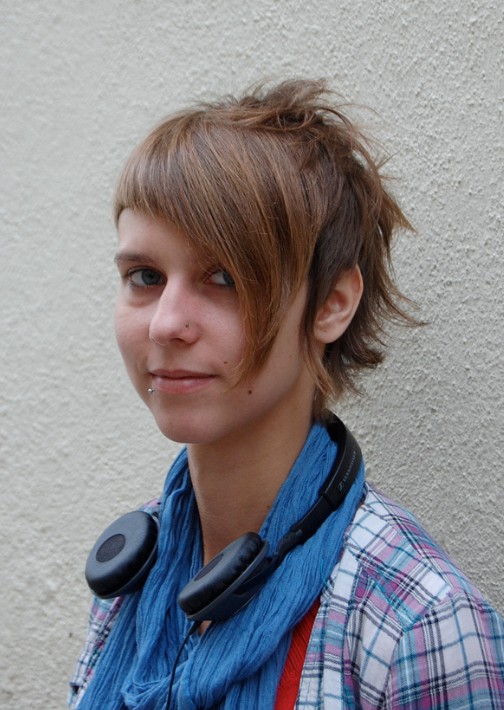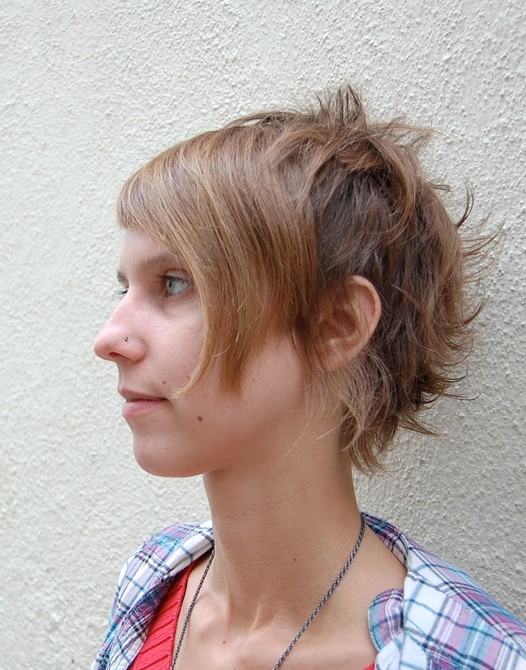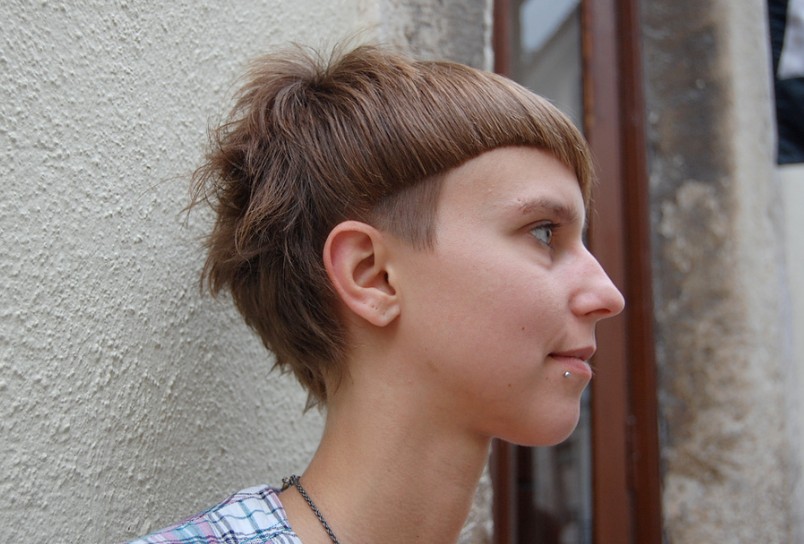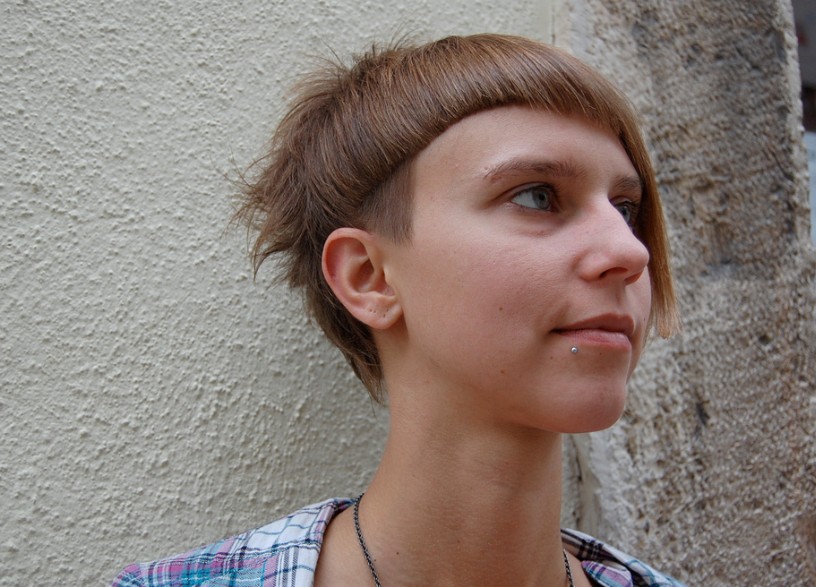 If you love this cut, and here are more cool stylish hairstyles for you.