Updated:
Glamorous Finger Wave Hairstyle – Elizabeth McGovern Hairstyles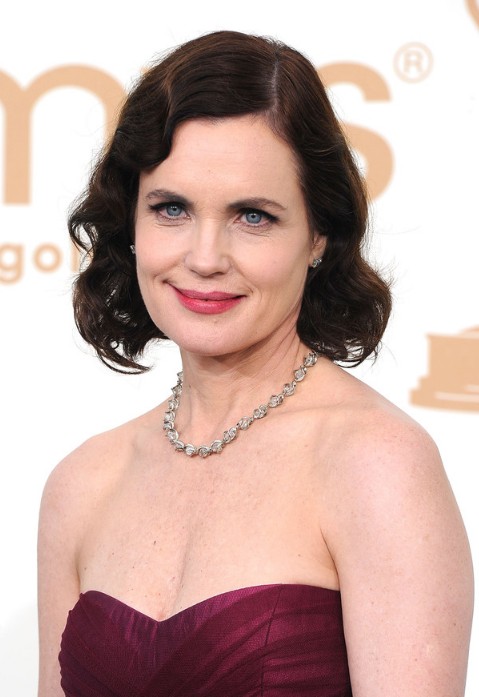 Most popular glamorous short finger wave hairstyles for women. Do you have frizzy or flyaway hair that you find hard to keep in control? Wouldn't it be wonderful if your hair would stay in place as well as Elizabeth McGovern's finger waves?
Well, it is no coincidence that Elizabeth's waves are so perfectly in order.  To create a lasting hold, use a setting lotion on damp hair or gel to lock your strands in the famous wave pattern.  For some reason, waves also go great with bold colors.  For example, notice Elizabeth's fuschia lips, violet party dress, and the strong, brunette hair!  What an excellent backdrop for this elegant coif!