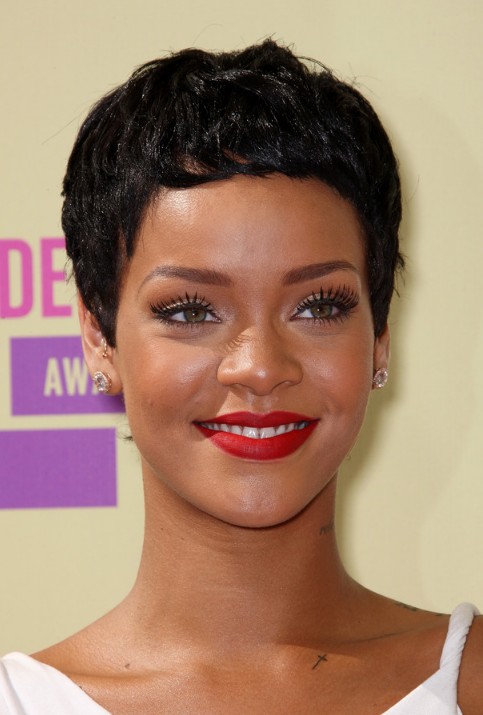 African American hairstyles ideas: black boy cut for women
There is no need to always stay your black hair in curls, sometimes we need a change, if you want to cut your hair short, here is a sexy short boy cut for women, if you love it, you can try this cut this summer.
Someone needs to start a petition to change the name of the boy cut hairstyle to "charmingly feminine cut for girls."  Singer Rihanna looks anything but masculine with her normally brassy red hair cut into this pixie style.  Short, black locks are combed down and forward from center to create an even frame for her heart-shaped face.   Arched eyebrows, spikey curled eyelashes, and hazel eyes compete for attention with her perfectly shaped ruby red lips.  Dainty earrings and a daring, back-baring pure white evening gown with a toga style tie gathered accentuate her womanly form.  Rihanna takes the "boy" out of boy cut!
This is one of the most popular daily short haircut recently.