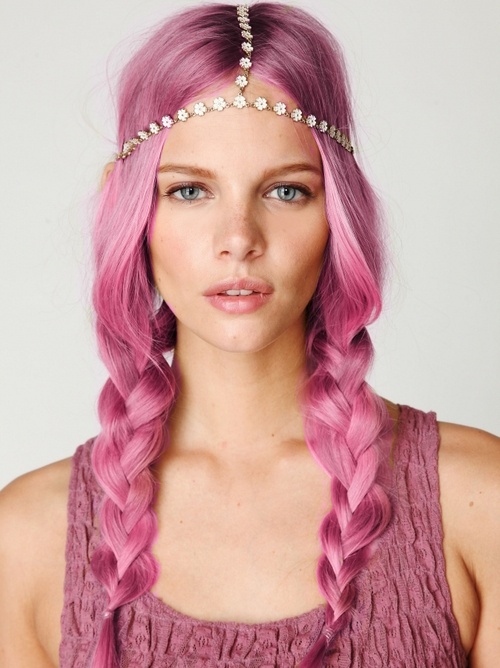 Braided hairstyles for long hair – Braided Hairstyles for 2014
Pink is currently a hot hair colour, so this fabulous style is pure 1960's hippy, but with a totally trendy twist!
From a symmetrical centre parting, the hair is styled smoothly down to chin level, with loose strands forming a flattering frame.  The gorgeous shades of pink vary, with the stronger shades at the front beautifully accentuating the mouth.
The fabulous pink plaits begin from a low position, enhancing the casual image, and are loosely braided in innovative, flat links perfectly highlighted by the expert mix of light and dark pink tones.
Topped off with a stunning daisy chain decoration, this is a softly feminine look!