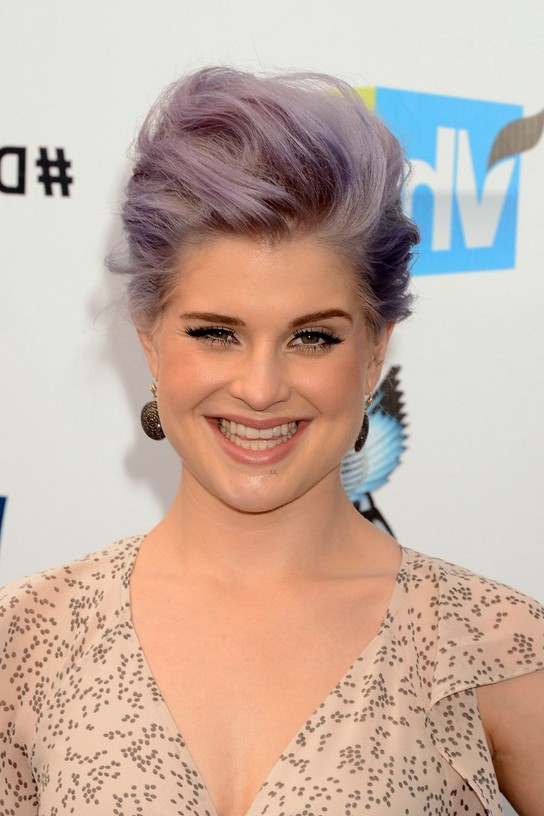 Latest trendy hairstyle for female from Kelly Osbourne:  This grey and lavender color palette suits Kelly's love of avant-garde hair fashion and ensures she'll be the centre of attention wherever she goes!
The coloring technique is quite subtle and blends the various shades seamlessly to create lots of depth and dimension.
The front is styled up and away from the forehead to produce flattering height on top and smoothly brushed back sides. The focus is kept on the upper face accentuating the eyes and Kelly's lovely, smooth skin.
And the lightly tousled texture keeps the look casual-contemporary. This fantastic, original creation would look equally trendy in a variety of different colour duos to suit different skin-tones!