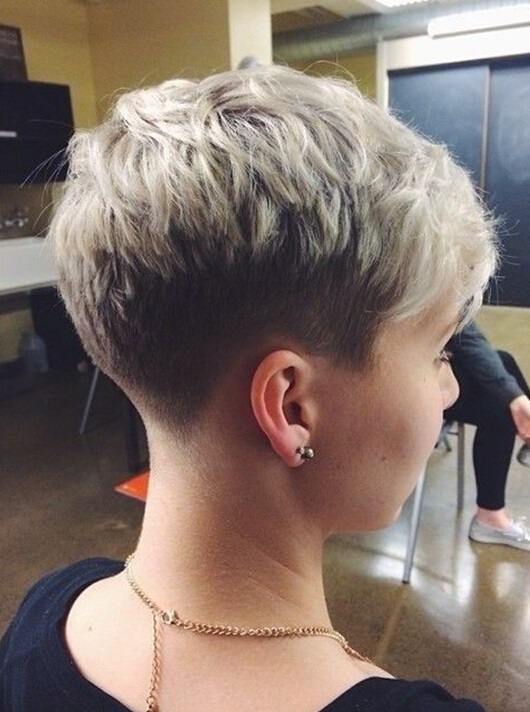 Fashionable summer haircut for women – the chic pixie cut
Grey/silver colours are back in fashion! So millions of women can heave a huge sigh of relief and switch from expensive salon colour sessions, to embrace their own 50 shades of grey!
This no-nonsense short hairstyle displays the shaggy top with short back and sides of a cute boy-cut. Showing a slender neck and an open profile can have a better rejuvenating effect than Botox – and no risk of getting a 'trout-pout'.
This short pixie haircut is just the beginning of the new hair-colour trend for grey/silver hair. It's due to make a massive come-back along with trendy ash-blonde and ash-brown for hairstyles in 2015.
This short cut has lots of tousled texture in the longer top and smoothly-shaved sides and back. The light-grey top blends well with the dark charcoal look of the shaved sections, in a precision-cut short hairstyle that can be worn by women of any age!
You can add any pastel highlight shade to a grey base, so don't throw away your rainbow highlighting kits just yet. Grey – with pink, purple, blue, green or whatever you fancy – is just waiting to step out of the wings onto centre-stage for summer!
Find more latest summer hairstyles on hairstyles weekly!