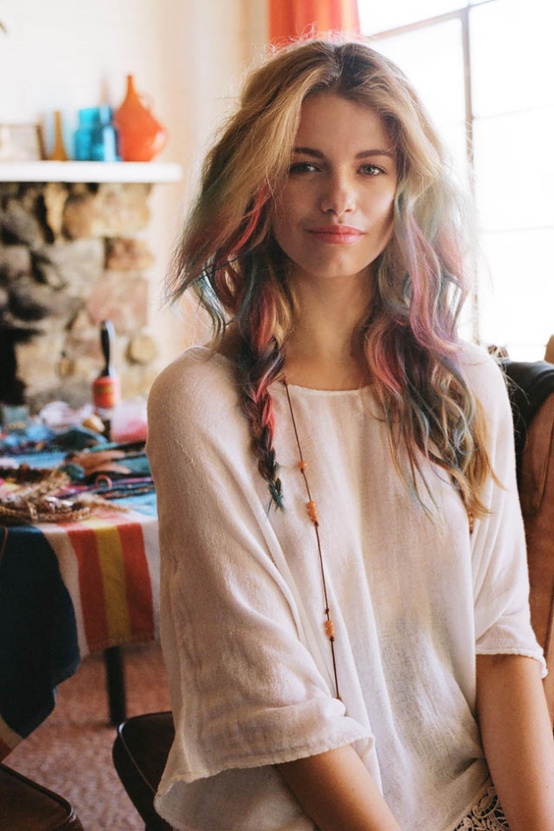 Multi-colored messy wavy hairstyle for women
This innovative hair design is a celebration of asymmetry and artificiality in an amazing 'arts and crafts' look!
The centre parting provides a casual, 'messy' frame accentuating the face and creating attractive volume at the sides of the head.
And at the sides, the fabulous asymmetry produces two contrasting but harmonised textures.  One side has tousled, defined waves tumbling carelessly over one shoulder, with the long layers beautifully accentuated by the avant-garde colours!
And the other side has an ultra-trendy low, loose braid in which the amazing colours create a beautiful woven pattern of pink, red, gold and indigo!
Inspired by the idea of a Bohemian painter or sculptor, this fantastic style is a wonderful way to show your own trend-setting individuality! Do you love this colored hairstyle? Tell us bellow.