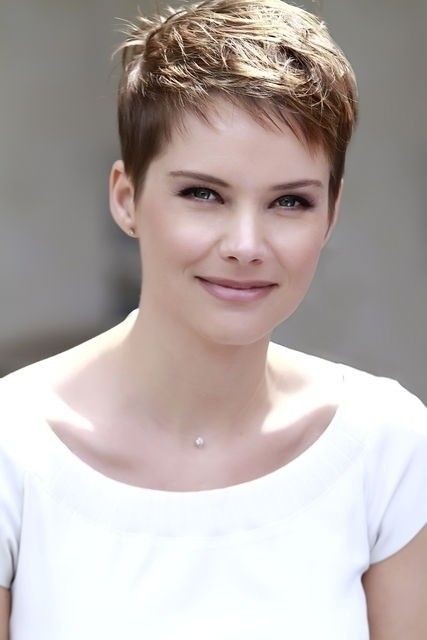 Simple job interview hairstyle
Casual, feminine and confident, the classic pixie-cut short hairstyle bestows all of these benefits to a woman's image. This is a great short haircut to get some style into fine hair that tends to be limp no matter how many expensive styling products you use!
The tips are textured to create a feathery finish which creates a soft frame around the forehead and in this case, reducing the squareness of the model's forehead. To get volume into fine hair, you need layers and texture so you can 'fluff up' the hair and then give it a light spray with a micro-fine hairspray.
Alternatively, just apply styling wax to the hair and mess it up, to get tousled height that will stay up for most of the day. Schwarzkopf's Got2b Powderful volumizing powder is currently my go-to volumizing product, which I use every day to lift my own short haircut for fine hair!
Adding bleached highlights will thicken the actual hair-strands to make fine hair thicker. In addition, if you have a mixture of dark and light colours in your hair, it creates the visual illusion of denser hair.