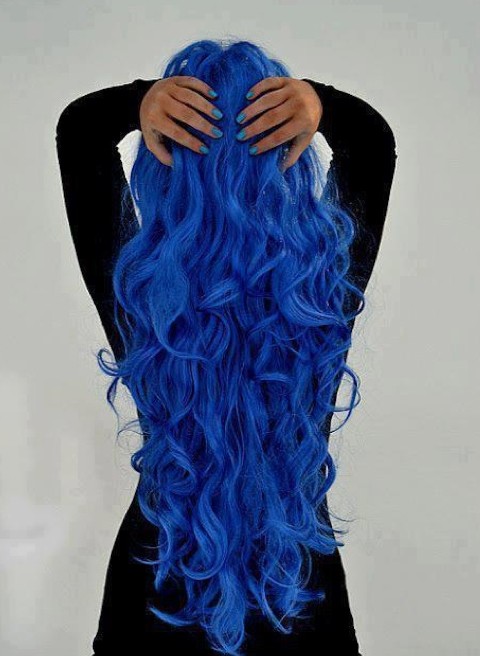 Hair Color Idea: Cool blue hair for women
With all shades of blue taking center-stage in this season's innovative, fashion show eye-makeup, what could be more trendy than this avant-garde cascade of stunning blue waves!
The hair is trimmed in long layers, graduated at the sides to form a long, languorous V-shape which falls down the back in a wonderful cascade of loose romantic waves
The fabulous blue color and well defined waves are packed with lively, swirling movement, catching the light to produce differing tones and a variety of beautiful textures.
This show-stopping style is perfect for those who love breaking mainstream hair colour conventions to display the exciting trends which are exploding into 21st century international hair design!
Do you love this sexy long blue hair? Tell us bellow.