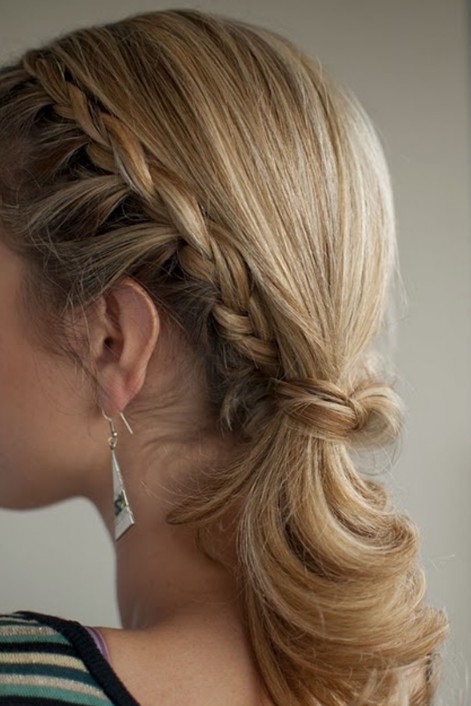 Elegant hairstyle for women: Asymmetrical Low Ponytail with Braided Sides
Here's a fabulous way to turn an everyday pony-tail into a trendy, eye-catching hair design!
From the forehead, the hair is braided down along the side and secured just beneath the pony-tail.   The rest of the hair is brushed smoothly down to form an asymmetrical pony fastened in an off-centre position just above the nape.
The pony-tail band, covered by a pretty strand of highlighted hair, and the loose waves in the pony-tail both add a touch of elegance!
Three beautiful shades of blonde have been perfectly blended to add depth and dimension and the textures, patterns and movement in this fabulous hairdo are beautifully highlighted for an ultra-stylish look!