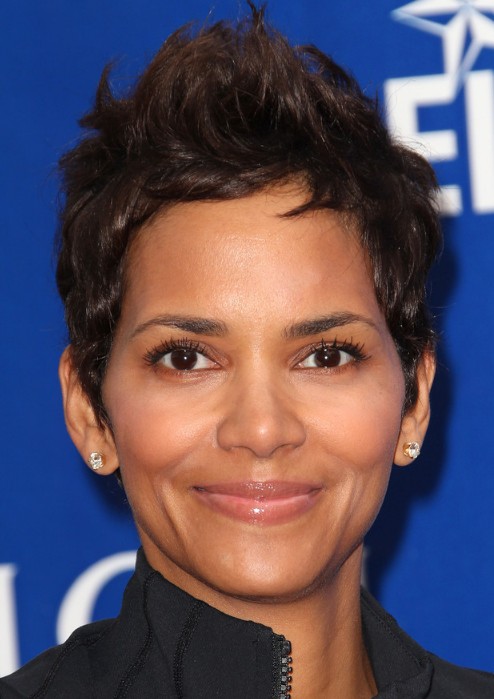 One of the most popular short haircut this year: the pixie cut. Halle Berry is famous by her signature short pixie haircut, as you can see in recent years, she always keeps her hair short, she told the Stylelist about her pixie cut: "I am my best self when I have super short hair. That's when I feel most like me and most confident. I've had long hair until I was about 18 or 19, when I first started acting. I would go to auditions and see every other girl in the room with long, curly hair – whether it be natural or weaved in. I remember thinking this isn't working for me. I have to somehow be different from these girls, so I cut all my hair off. I went to my manager's office and he almost had a heart attack. He said, 'You're never going to work. You are no longer commercial.' And I said, 'That's exactly it. I look like every other girl and they're never going to notice me.' Two weeks after I did that, I got my first acting job. It was 'Living Dolls' on ABC. They even said I was different. And it felt like me," Berry reportedly said.
If you love this pixie cut and want to style it at home, you can do it like this:
Rub a large dollop of sculpting serum in your hands and work through hair. Continue brushing through with a one-inch ceramic round brush pulling hair forward toward the face. Let hair air-dry. That's it.