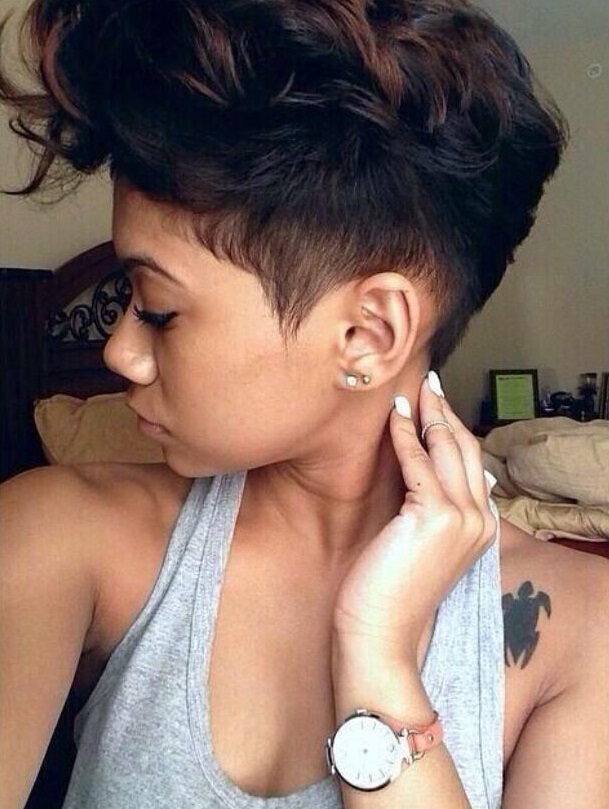 Cool natural hair for African American women
Here's a fabulous, fantasy interpretation of the popular short back and sides, with length left on top, look. It's a young look showing the wearer's high-fashion credentials and love of looking stylishly different. This spectacular look relies on thick hair to help boost the volume of those big, round curls on top. And for a completely different twist, there's a band of deep-blue colour circling the head like a head-scarf!
The fringe is off the face and there's just an 'overfall' of bouncy hair hanging lightly above the forehead, to soften the hairline. With closely clipped sides and cute little side-points beneath a mane of curvy hair, here's another fresh idea showing the trend for short haircuts is full of innovative and feminine new looks for 2015-2016.
And there's no reason why this short hairstyle should only be worn by the young and beautiful. After all, Dame Helen Mirren did appear before us with pink hair last year and she looked great in it, too!
Here are more short haircuts for African American women, check it out here.