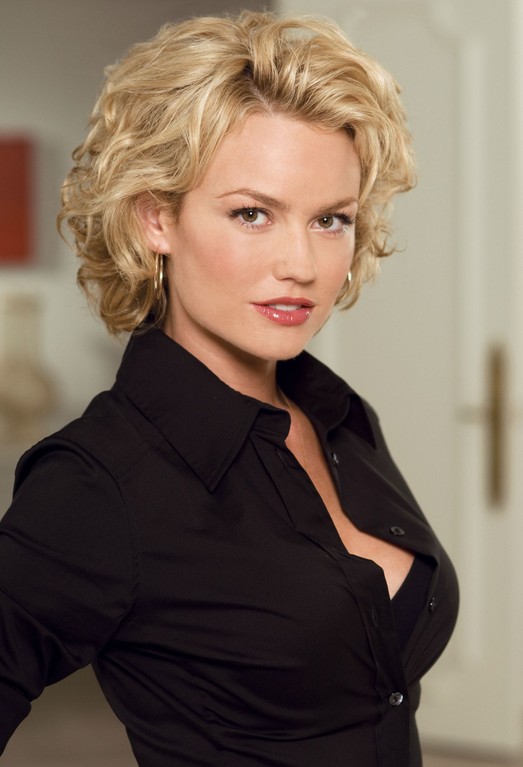 Best office hairstyle for women: Medium-Short Waves in Soft Beige Blonde
Kelly looks lovely in this face-flattering style that's totally contemporary without being extreme!
Her hair is cut into a layered bob, which is great for creating volume and soft waves in fine hair.  The short, off-center parting has attractive height from the defined, raised strands above the forehead and the other side is casually pushed back to half-cover the ear, for a relaxed vibe.
The beige blonde shade is a very flattering blonde for anyone with a fair complexion and instead of dark roots, this style has softer colour accents from deft touches of caramel balayage.
This is also a great style for anyone who's short and petite, because the proportions will suit your shape perfectly! This blonde wavy hair style is great for thick hair.