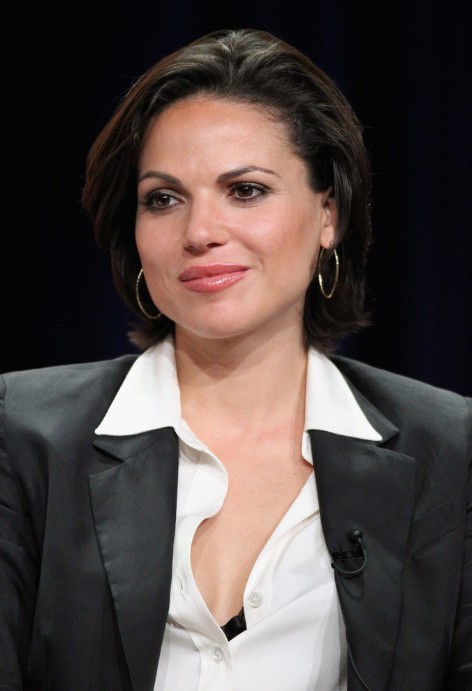 Classic daily hairstyle for women over 30s. American actress Lana Parilla from the television show Once Upon a Time is all business in preparation to speak in front of an audience as part of press tour held in Beverly Hills, California.
She is wearing her chin length hair down with a few chunky layers appearing at her gold-hooped ears and chin. Her glossy brunette hair is parted on the left, which some psychologists suggest will cause you to take a person more seriously than someone who parts their hair on the right. Whether this theory is true or not, Lana looks beautiful and confident for her presentation.
This is a very popular hairstyle for mature ladies.