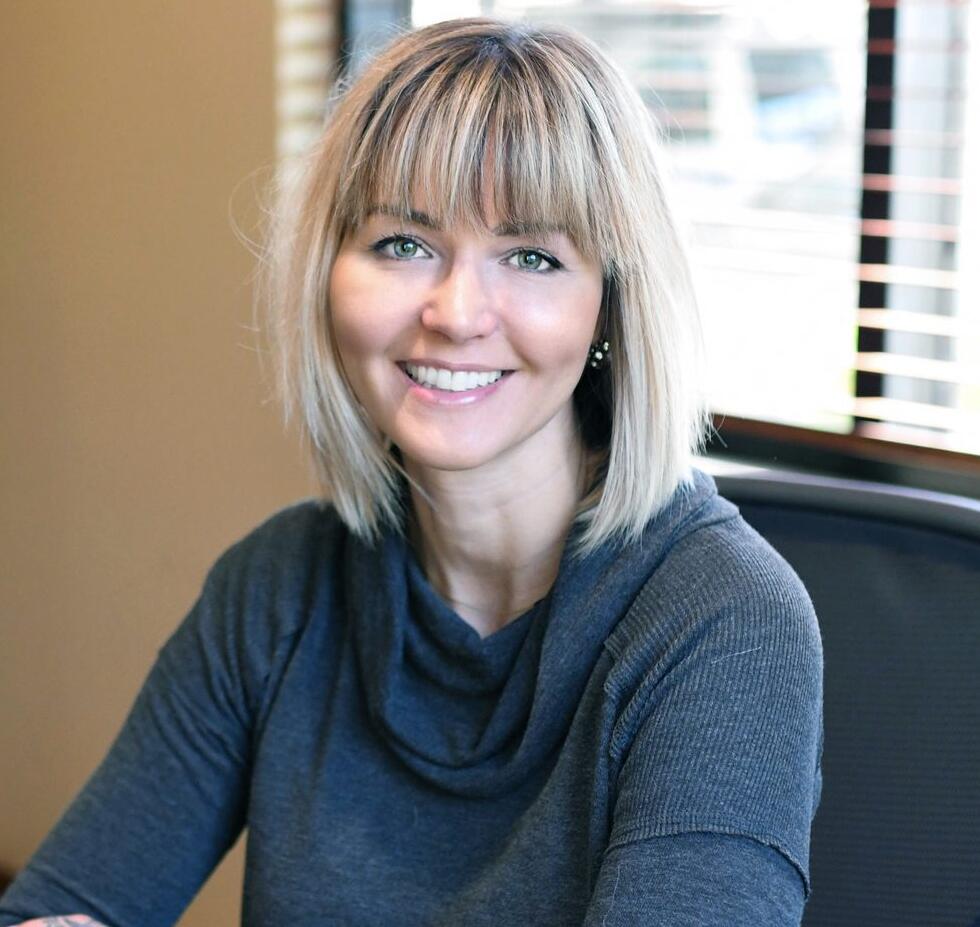 You may remember earlier this year reading about one of Hairstyles Weekly's writers who decided to rid herself of all her hair woes and take the bang plunge. You may also remember seeing how completely amazing she looked after she did it. This article inspired me not only consider getting bangs myself (I am in love with Zooey Deschanel's style), but to question what is it about bangs that gives them the power to make or break a hairstyle.
Stylist to the stars Eli Thomas held the answer in a recent interview. When questioned on his opinion about hair and face shapes he said this: "It's [your face] is very geometric. You're ultimately trying to create an oval." Now, this is great for women with an oval face shape, but what about those of us (including my square face) who weren't blessed with the holy oval face? Are we just doomed to an eternity of being lesser? WRONG. We are completely able to avoid this future, thus comes the bang.
Bangs are basically magic fairy dust for your hair. They create an optical allusion when cut in a particular way, narrowing the face to appear oval shaped. Below is a list to help you decide the perfect bangs for your face shape.
Face Shape: Round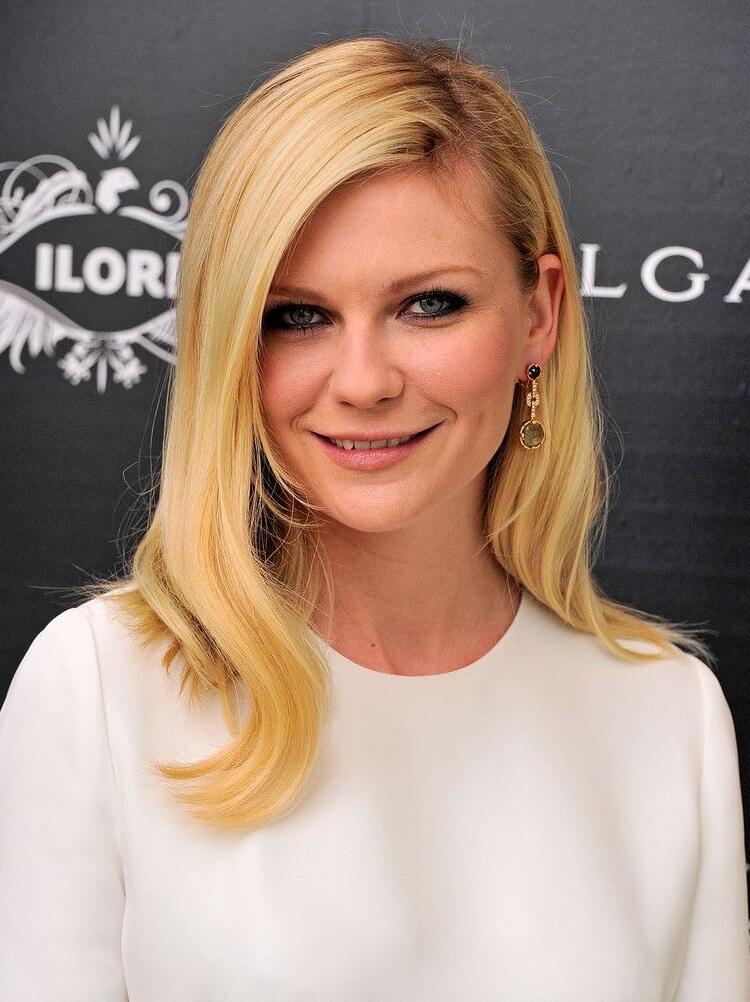 Celebrity's With This Face Shape: Kirsten Dunst & Penelope Cruz
Best Bang Style For a Round Face: For a round shape, the best option is a long angular side-swept bang. Why? Round faces are essentially the same width from forehead to right above the jaw. A longer, angled bang will elongate the face and bring in a little bit of that oval face swag we desire so badly.
Product To Try: Sebastian Stylixir
Face Shape: Square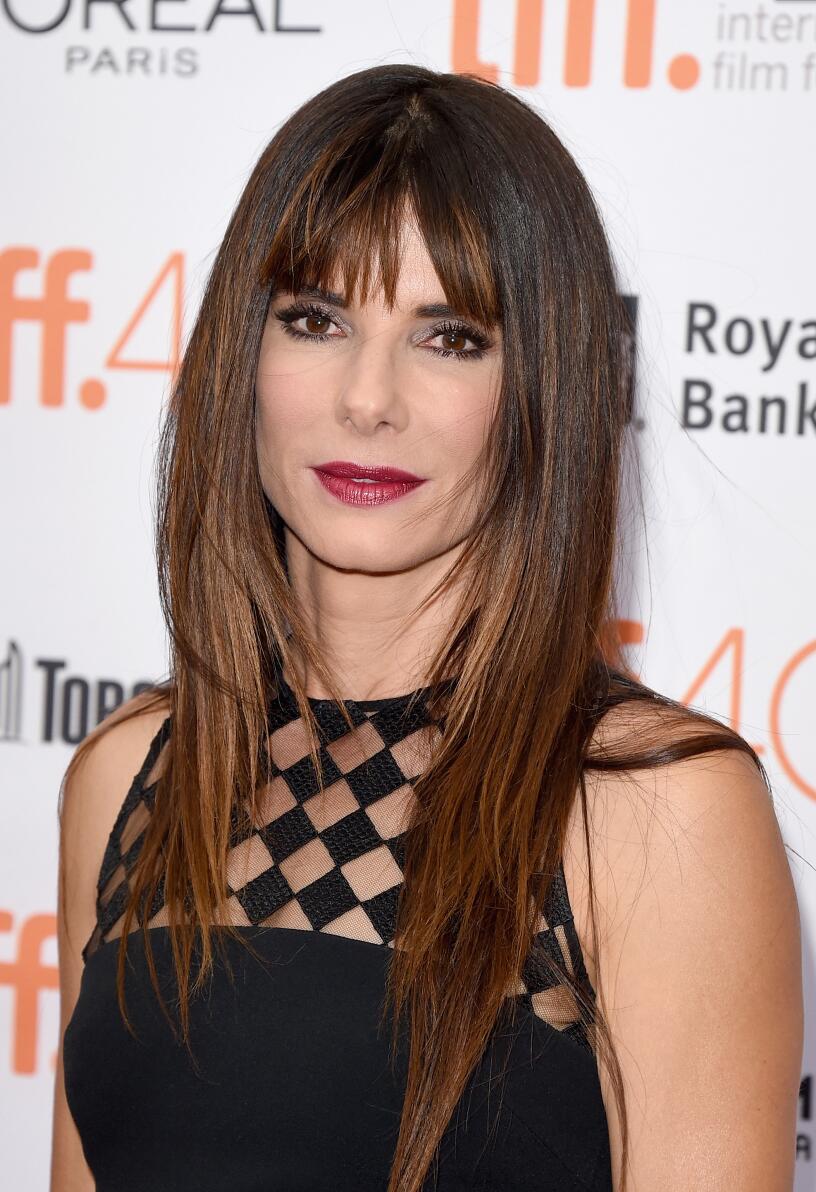 Celebrity's With This Face Shape: Demi Moore & Sandra Bullock
Best Bang Style For a Square Face: A square face is ideal for a full fringe bang. This might seem scary considering square faces tend to have a more angular jawline, but as long as the bangs aren't cut along the outer edge of the eyes they will perfectly compliment your face and also create the oval appearance I mentioned earlier.
Product To Try: Kenra Platinum Silkening Mist
Face Shape: Oval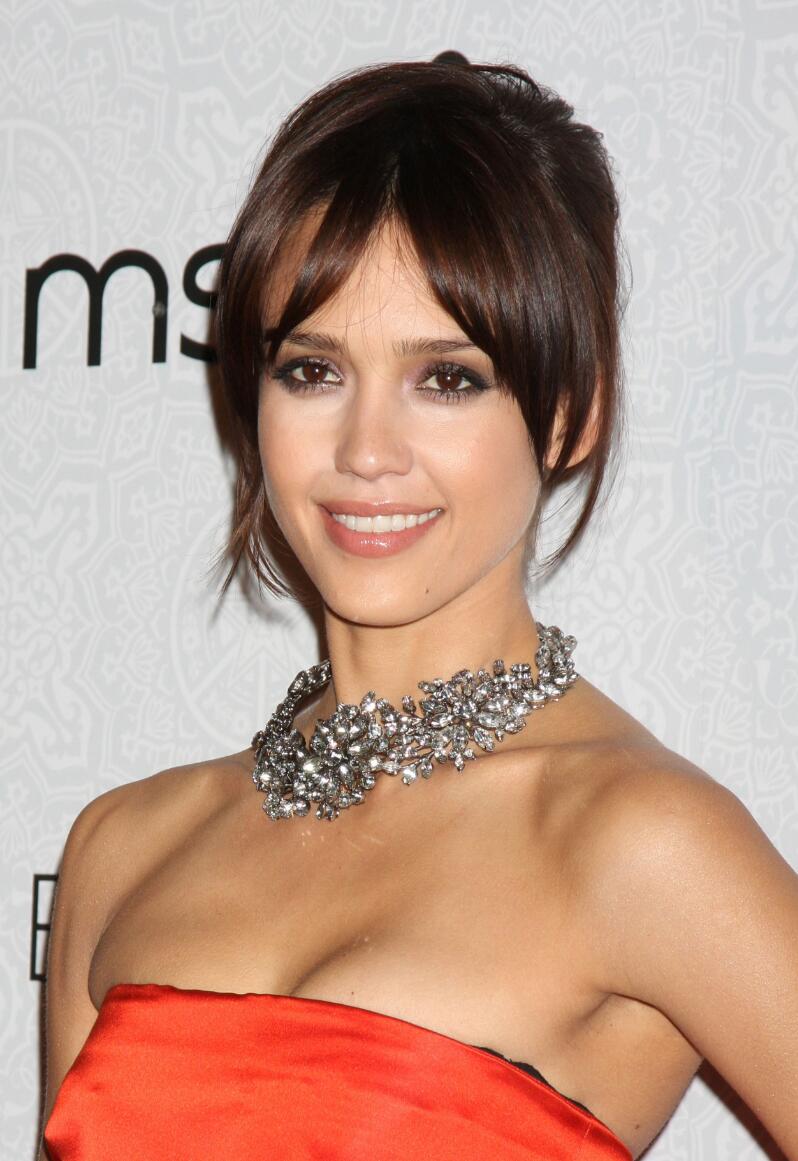 Celebrity's With This Face Shape: Jessica Alba & Victoria Beckham
Best Bang Style For an Oval Face: Well aren't you lucky! Oval face shapes can pretty much pull off any bang look. However, the one that tends to be most fitting is a wider fringe bang (not the same as the square face!). You want your bangs to go a bit further out on your forehead so you don't loose your natural shape.
Product To Try: Kenra Platinum Blow Dry Spray
Face Shape: Heart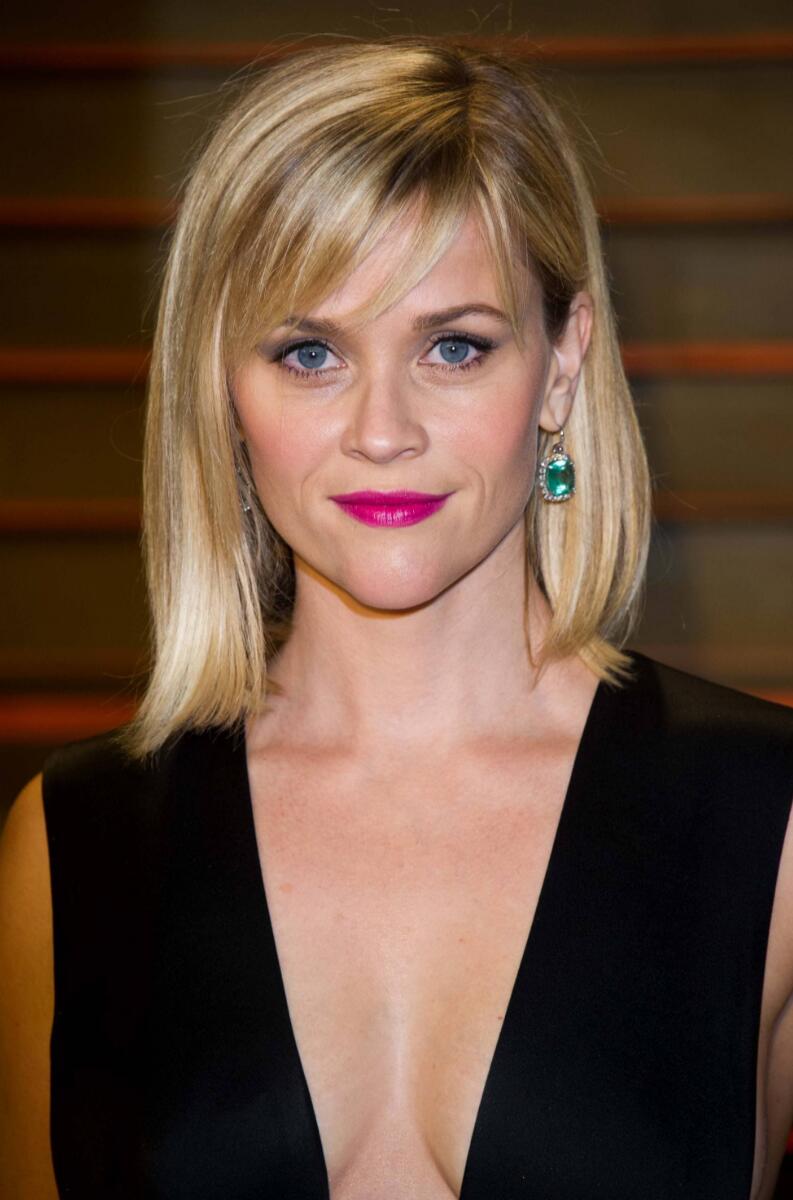 Celebrity's With This Face Shape: Reese Witherspoon & Jennifer Garner
Best Bang Style For a Heart Face: The key for a heart face shape is to keep bangs long and below the jaw line. Any short, blunt bang will expose the widest part of your face rather than created a long line like the oval.
Product To Try:Paul Mitchell Awapuhi Wild Ginger Hydromist Blow-Out Spray
Let us know what you think! Tweet us to share your bang suggestions.