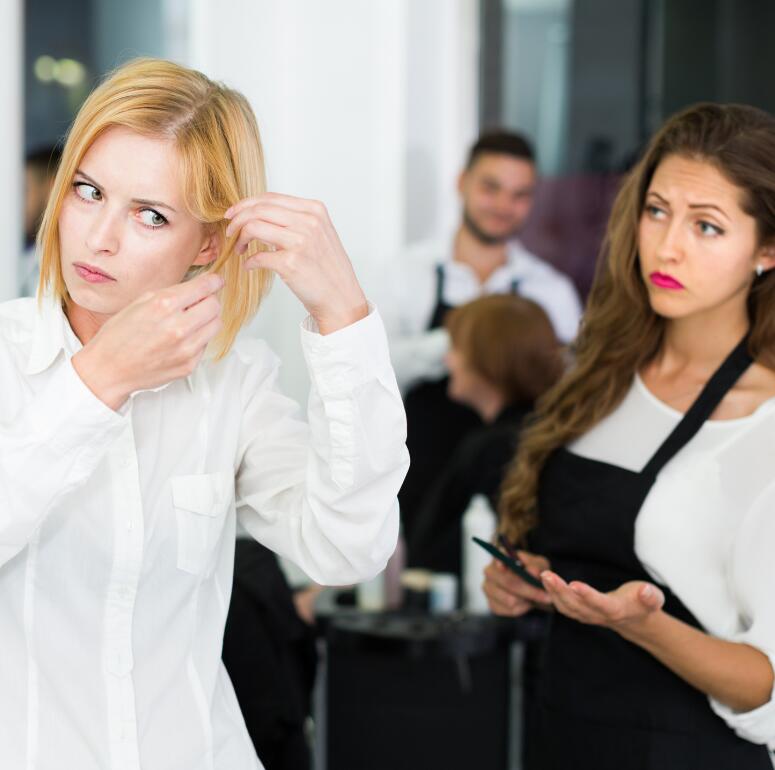 You've listened. You've cut and colored. You've styled. You're pretty darn happy with your work. But when you spin the chair around for your client to fall in love with your skill, you're met with a less than enthusiastic response.
Working in a service industry means running the risk of encountering an unhappy client. Whether you're a seasoned pro or just starting out, chances are you'll find yourself in the unpleasant situation at least once.
Having savvy customer service skills in play will always help you address even the worst situations. We asked salon owners Jessica Steele of Beehive Beauty Shop in Wasilla, Alaska, and Kendra Meyer of Shear by Kendra in Indianapolis for their tips and tricks.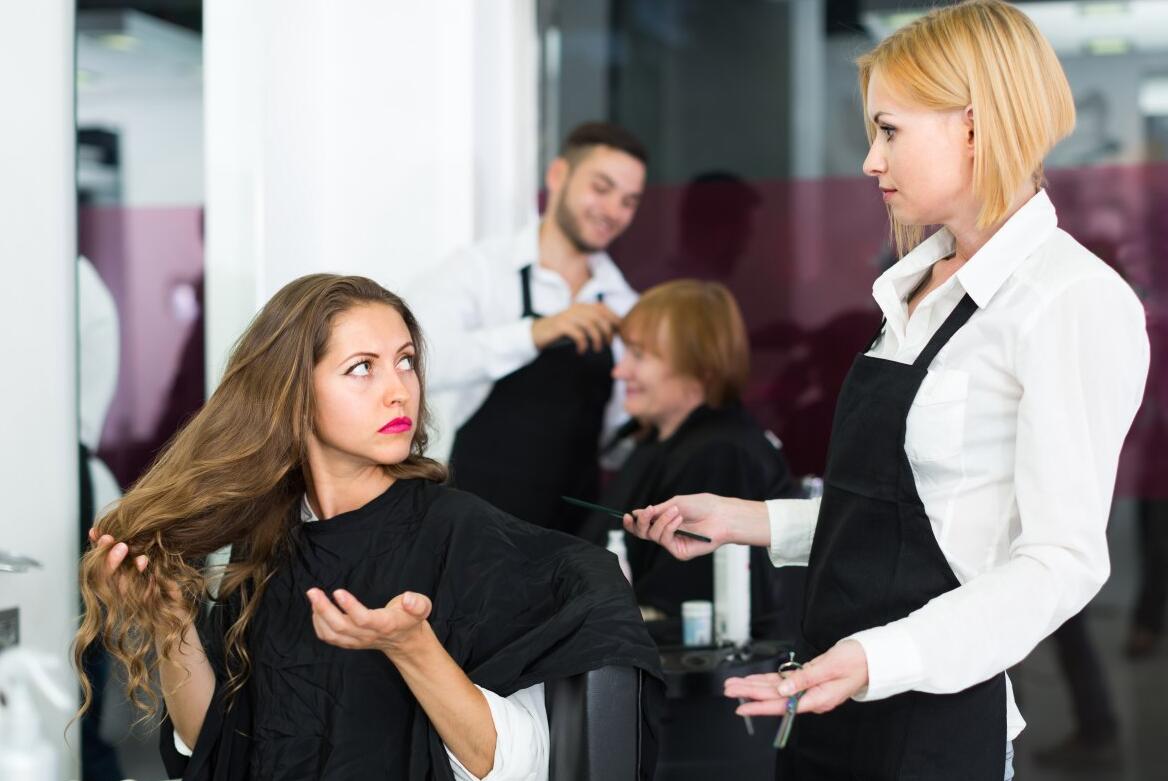 Here's what we learned:
Be All Ears
Both Steele and Meyer preach the number one customer service skill: listen! Complaints aren't fun, but interrupting the client or talking back is NEVER the right solution. "This is not the time to defend anything, it's the time to be quiet and allow the client to be heard," said Steele. "Always allow the client to have their feelings and their experience at the salon. You will never be able to convince anyone that their bad experience was not really that bad," she said. After they get their time to vent, offer sympathy and ask how you can make the experience better and what you can do to fix the problem.shutterstock_120705574
Read the Situation
Some clients are in a bad mood for other reasons–a fight with a significant other, a stressful day at work, etc. Meyer suggests reading those situations and trying to diffuse any complications that might arise before the appointment even gets under way. "When I offer my clients wine and chocolate after a long day at work, they react like I just let them win the lotto and I could almost do anything and they would love it!" she said.
Fess Up
Sometimes you can't escape a slip up. If you know something is going awry during the appointment, don't wait to address it only if the client notices. Steele always tells her stylists that being upfront with a client is the best way to avoid a big problem. "You are owning up to the fact that if given the chance you are capable of fixing it," she said. "If you wait for the client to tell you they are unhappy with something then they are automatically on the offensive and you are on the defensive." Steele points out that bringing it up first puts your walls down, helping to show you're human, caring, and an honest, reliable hairdresser.
Offer Perks
A product is often an easy solution for a minor problem. If a complaint is on the smaller scale, like hair feeling dry after a color treatment, Steele said she might offer a free product, like Paul Mitchell Original Hair Repair Treatment, to address the problem. Just don't forget to include a heartfelt apology for the complication!
Cut Them Loose
There will always be clients you just don't click with, and they often are the ones that complain the most. If you have a client that you can never seem to make happy, Steele says you should explain that you feel you aren't able to fully understand their wishes and perhaps they might have better success with another stylist or salon. "Then you can remind the client it's all about them and you want them to be happy," she said, even if that means taking their business elsewhere. "We all want to be with the clients we love instead of killing ourselves to be with clients that aren't a good fit."
At the end of the day remember an unhappy client isn't the end of the world. As Steele points out, this businesses is about having relationships, and relationships always have their "angry fits, arguments, much love and breakups." It's how you handle those moments of distress that determine how the rest of the relationship will go and whether your client will stick around to give you another shot.