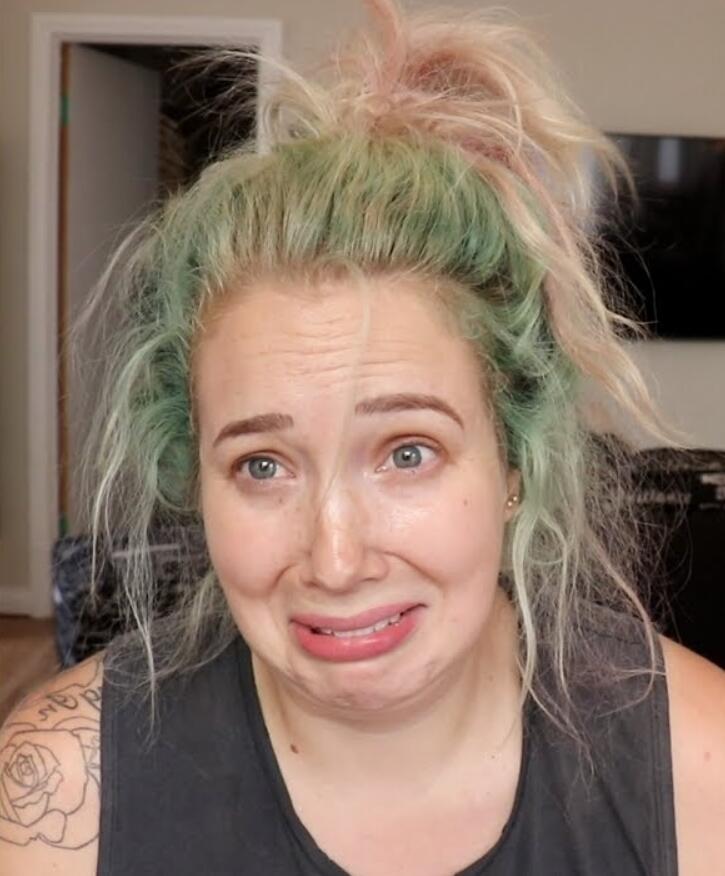 "I look like a Zebra." was the sentence repeated continuously by my broken hair record. Why? Because instead of speaking up and telling my stylist what I wanted, I let her tell me what she wanted. Rather than an ombre, I ended up with highlights…blonde highlights…on top of my nearly black head of hair. So yes, I looked like a zebra. And no, I didn't get any compliments on it.
Whether your hair nightmare is in the past, present, or future – all women can agree that they are inevitable. Even if your stylist is a hair genius, at some point there is bound to be a break in the hair euphoria we often dwell in.
So just how do we handle a salon hair nightmare gracefully?
Step One – Stay calm. Your stylist is going to ask you for your opinion. Don't spit out lies (like I did). Take a second of silence, breathe, and decide which part of the cut/style angers you. Then communicate that clearly to the stylist.
Step Two – Be gracious. In the same way you hate when your clients go coo-coo bananas, stylists hate seeing their clients freak out and leave unhappy. They ENJOY and are TRAINED in hair, which means they will know how to fix the problem. I repeat, you can not fix the problem. Do not go home and box dye/cut your own hair. In addition, show grace and forgiveness so that the stylist doesn't become frazzled. Shaky hands does not equal better hair cut.
Step Three – Tell your stylist you want to throughly work out a verbal action plan before she/he starts digging back into your hair. This will ease the tension on both ends.
*If there is a chance the stylist can't fix it on the spot, ask to speak with their supervisor. They may have someone free that can step in. Explain that you have important events coming up, so it is crucial that your hair is fixed within the next 24 hours.
Step Four – Decide if the error was due to a lack of communication or a lack of training on the stylists behalf. If it was a lack of communication (most of the time), go back to your stylist. He/she may have an even greater understanding of what you like and dislike now that they have been through the storm with you!
Prevention Tips:
Bring a photo and explain what you like about it.
For color, ask how close to the color in the picture the stylist can get. For cut, ask if your hair texture is capable of creating the same look.
If you don't feel like you have been clear, ask the stylist to hold off and explain that you want to make sure you are on the same page before they begin.
If you begin to panic during the cut/color process, ask the stylist to explain what they are doing. That way, you can calm your nerves while learning more about hair! Win-Win.
Have you had a hair nightmare recently? How did you fix the error?
When you do get a look that you love, talk with your stylist about how to keep it looking fresh as long as possible. If you color, a color protection shampoo and conditioner is a MUST. My fave? Joico Color Endure Shampoo and Conditioner. (For blonde hues, go with Joico Color Endure Violet products – also called Joico purple shampoo and conditioner.) A good dry shampoo can also help you extend the life of your color, since you won't have to wash as often.