Updated:
Michelle Williams Pixie with Cowlick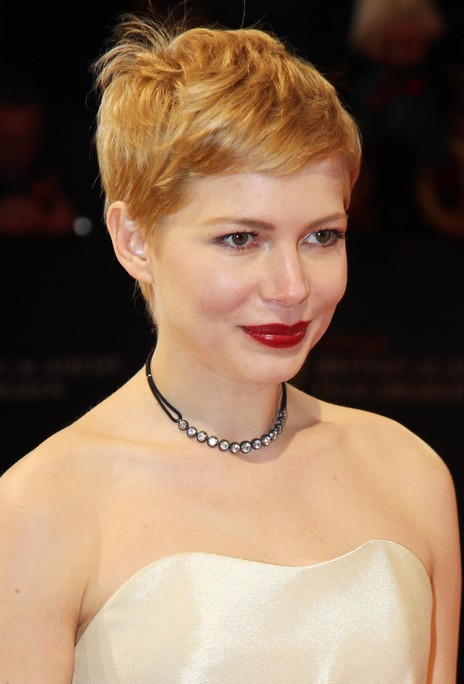 Adorable slightly mussed short pixie cut for women: If you, thanks to your dear old mother or grandmother, thought that cowlicks were something slick down or hide with a little bit of spit, you have not seen how endearing they can really be.  Michelle Williams brings out the cute in a cowlick with her charming pixie haircut.
Combed down from the center, Michelle's cowlick sprouts from the hairs growing from her crown.  Sorry if this darling look is something you want to create in your own short cut; cowlicks are the result of a natural circular growth pattern that occurs in the scalp of only a select few.