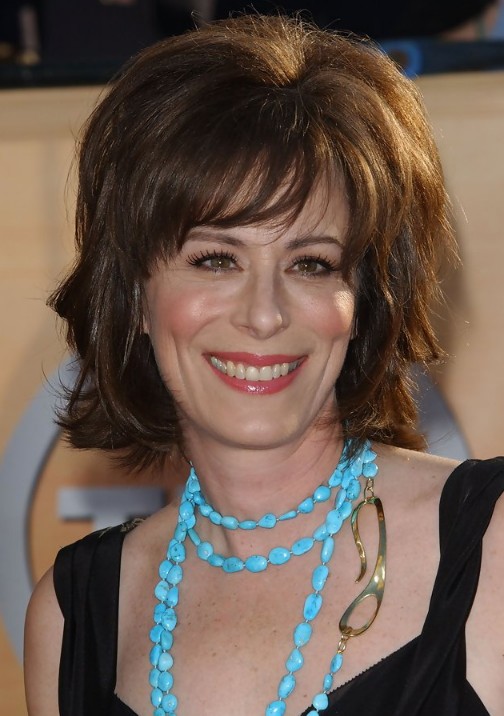 Classic bouffant hairstyle for women over 50
The bouffant hairstyle was popular in the 60's and 70's and Jane Kaczmarek gives a nod to this classic style with her short cut with bangs that she wears for the SAG awards in Los Angeles, CA.
Indicative of the bouffant hairstyle in the top, Jane's hair is teased up for added volume in a mushroom shape.  Jane makes a few changes to modernize the style.  The longer sides and back are left to hang loose instead of being tightly curled under like the original bouffant do, and the highlights in her hair were not a usual addition to the 60's style. This hairstyle is perfect for thick hair!