Updated:
Katie Holmes Dyed Loose Natural Wavy Hairstyle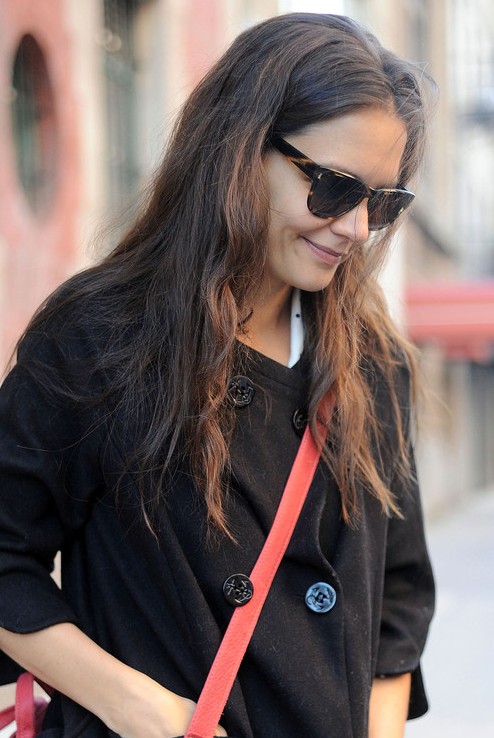 Chic colored long wavy hairstyle for women: Katie Holmes' gorgeous long dark tresses are as cool and casual as she is, in this currently trendy, long wavy cut.
The hair is parted in the center and very roughly blow dried. It is then given a generous amount of volumizing sea salt spray to the lengths of the hair and left to dry naturally, giving gentle beachy waves. A blow dryer on low heat could also be used to speed up the process. The beauty of this style is it is low fuss, quick to achieve and very little product is required.