Updated:
Paris Hilton Half Up Half Down Hairstyle Ideal for Prom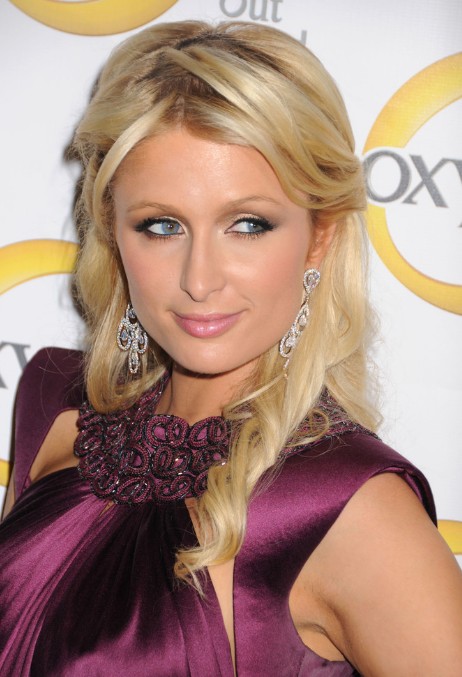 If you are looking for an elegant half up half down hair style for prom, here is a great look from Paris Hilton, she was looking as glamorous as ever with this half-up half-down hairstyle.
The hair is essentially parted in 3 places. One off-center, another slightly further over and then another at the crown horizontally combing towards the back. This section is lightly back combed to create some bouffant. The lower lengths of the hair are curled using a curling iron twisting individual locks of hair to give gentle segmented ringlets. The bangs have been swept away from the face and pinned back with bobby pins just behind the ear, along with the front sections of hair, showing off those magnificent earrings.