Updated:
Katy Perry Long Black Wavy Hairstyle for Oval Faces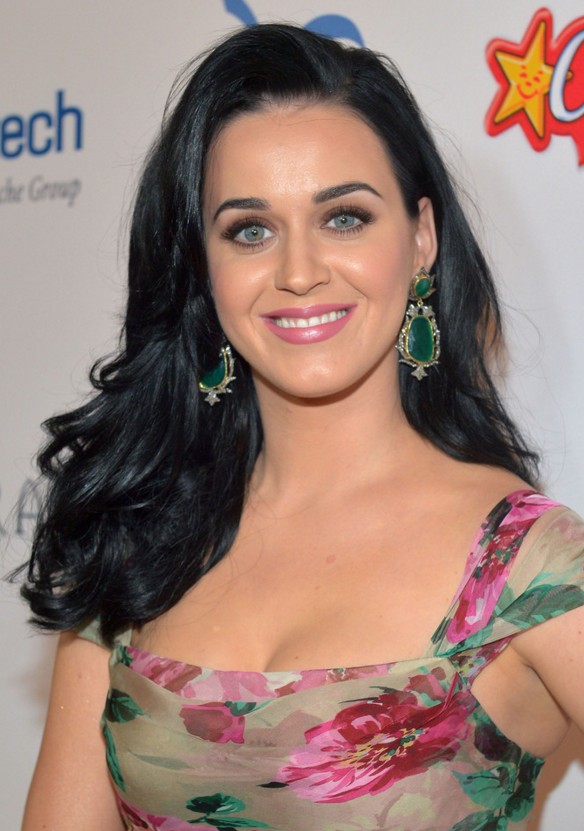 You would never guess that Katy Perry hails from Santa Barbara, California because she looks exactly like a southern belle in this photograph taken at the Dream Foundation Celebration of Dreams in her real hometown.
Katy's twilight black hair is on the side with the largest section swept up and over her shoulders in typical southern belle fashion. Confirming her country sweetheart angle, Katy's long dress is fitted until the belted waist where it explodes into soft pleats until it reaches the floor. The floral pattern is of red and pink blooms with green leaves on a neutral tan background.