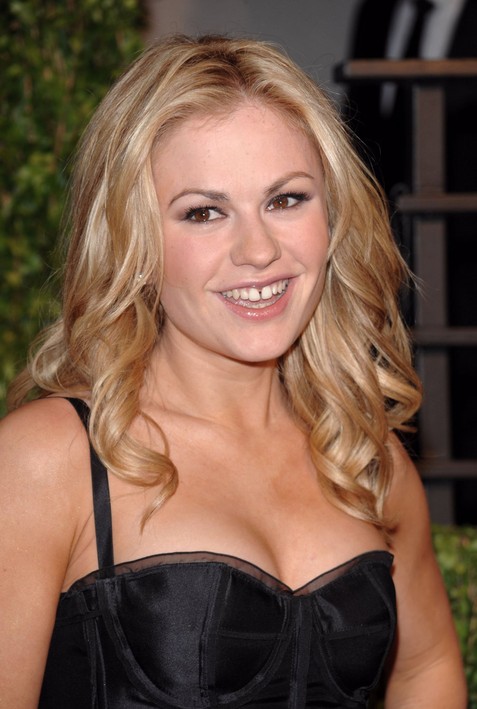 Anna Helene Paquin is a Canadian-born New Zealand film, television and theatre actress, she loves to wear long wavy hairstyles, and her favorite hair colors are blonde and dark brown. Here's another fabulous example of the latest rose-gold blonde, which is such a beautiful and natural-looking shade!
Anna's hair has a slightly off-centre part, with an extra-long fringe framing the upper part of her face to draw attention to her smooth forehead and pretty, brown eyes.
The styling is very relaxed for this contemporary look, with loose spiral waves separated and defined to create extra volume at the sides and highlight the chin.
This style is good for anyone with fine hair that tends to look flat and limp.  There is no need for volume on the top of the head and by tousling the curls at the sides you can make hair look thicker.  And adding dimension and texture to the colour, there are some very subtle caramel highlights in there, too!