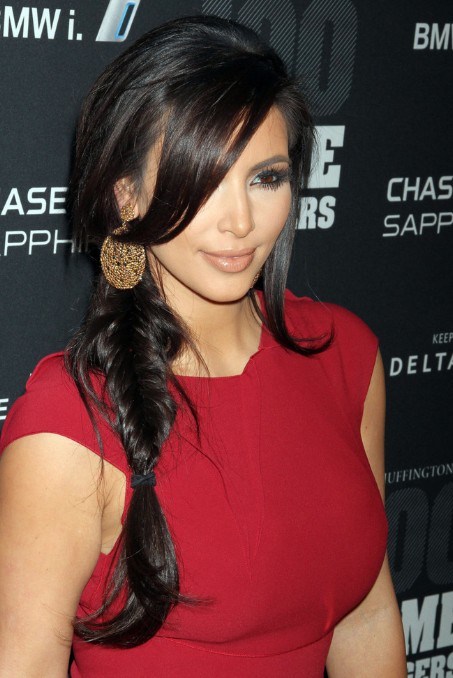 Fabulous Side Fishtails: Looking for a perfect summer braid hairstyle? O.K, here is a great side fishtail braid from Kim! Kim Kardashian is proof that the fishtail braids don't always have to be a "casual" hair style.
I love trying new hair trends!Kim Kardashian attended the Huffington Post's Game Changers event here in NYC and she dressed up her sexy loose fishtail braid with Loren Jewels earrings and a stunning Zac Posen mermaid dress. I think it's one of those hair styles that you can wear with anything!
Kim Kardashian with fishtail side braid and layers making it messy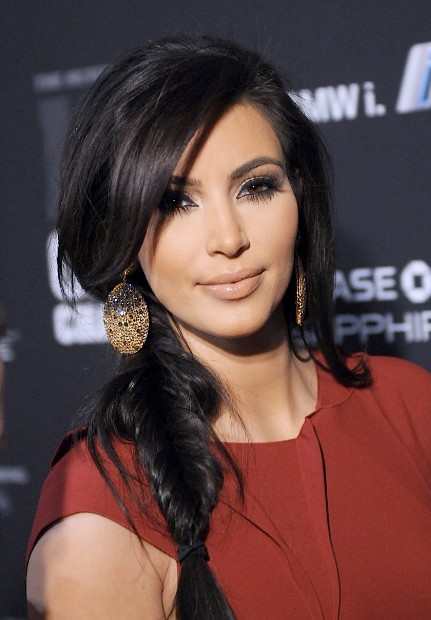 Kim wears a fashionable fishtail braid her own way with a teased crown of hair.
Do you love this sexy side braid from Kim?