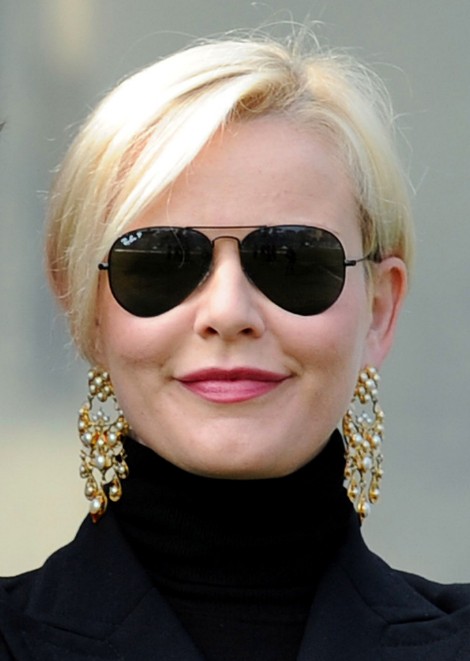 Cool stylish short blonde bob hairstyle for women
Valentina Mezzaroma obviously takes quite seriously the success of her Italian Soccer Club, Associazione Calcio Siena (Robur).  At this match, Valentina isn't arrayed in a football jersey like some fans, but she is showing her team spirit by outfitting herself in their home colors of black and white.
Beginning from the tips of her white blond hair, styled in a bob with a short side part, Valentina is donning angular chunky black eyeglasses and stunningly classy earrings of the same color palate with the addition of gold accents.  Her fuchsia lipstick adds an unexpected splash of color to compliment fair skinned complexion.