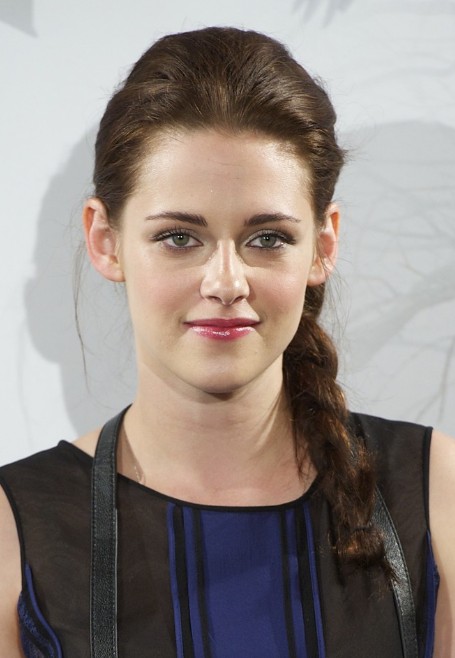 Most popular simple easy braided hairstyles for female: Kristen Stewart kept it sweet and simple with this pompadour and long braided ponytail hairstyle.
How to do Kristen Stewart's braided hairstyle
Firstly the hair is blow dried. Focusing on the bangs and crown, using a round brush, this area is blow dried and back combed to give as much height desired to the pompadour. This is then pinned into place with bobby pins at the back.  Starting at the nape of the neck, to one side, the lengths of the hair are braided into one single long braid and tied off with a black hair tie. The look is completed with a cherry lip gloss, giving her the perfect pout.
This simple braided ponytail hairstyle is perfect for summer, if you are looking for a simple easy daily hairstyle, this is a great one.