Updated:
Kristen Stewart Short Sleek Finger Wave Hairstyle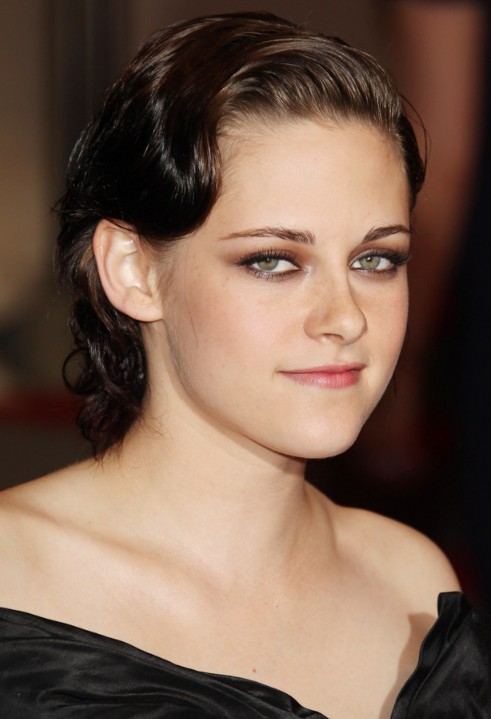 Kristen Stewart is effervescent and sophisticated with this gentle finger wave. The hair is parted deeply to one side and given a generous amount of styling moose. While the hair is still wet, it is styled into place by using the fingers to create a wave in the bangs.
The hair is tucked behind the ears and curlers are placed in the back. The hair is gently dried using a hair drier on a low setting. Once dry, the curlers are removed and the hair at the back is gently finger combed to separate the curls. If required, the hair is given a light mist of hairspray for additional hold.