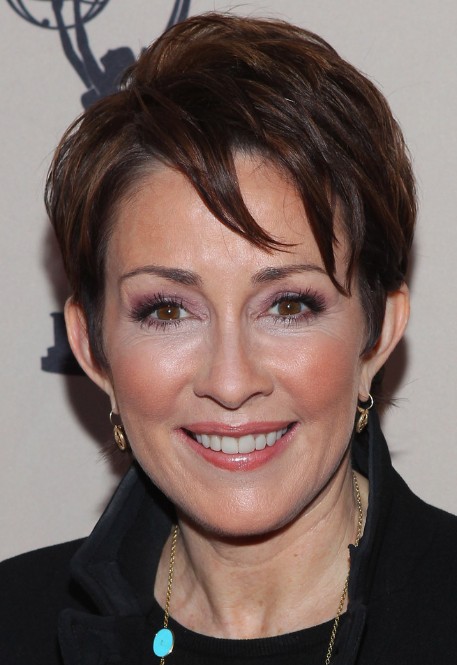 This is one of the most popular short haircut for mature women over 50, if you are looking for a new short cut recently, why not consider this one? A lot people love this short cut very much!
Talented actress Patricia Heaton lights up the photograph with her attention-getting layered razor cut. Few people have hair as free of flyaways and frizzies as Patricia, so we suggest applying a silicone-based smoothing product to the hair during or after the flat ironing process.
You may notice that Patricia has only a slight bend at the end of each strand. To recreate this effect, you can turn the flat iron under slightly when you reach the end of each strand. Patricia has side swept bangs, one strand strategically placed in the center of her brow, almost like an arrow pointing attention to her arresting brown eyes.