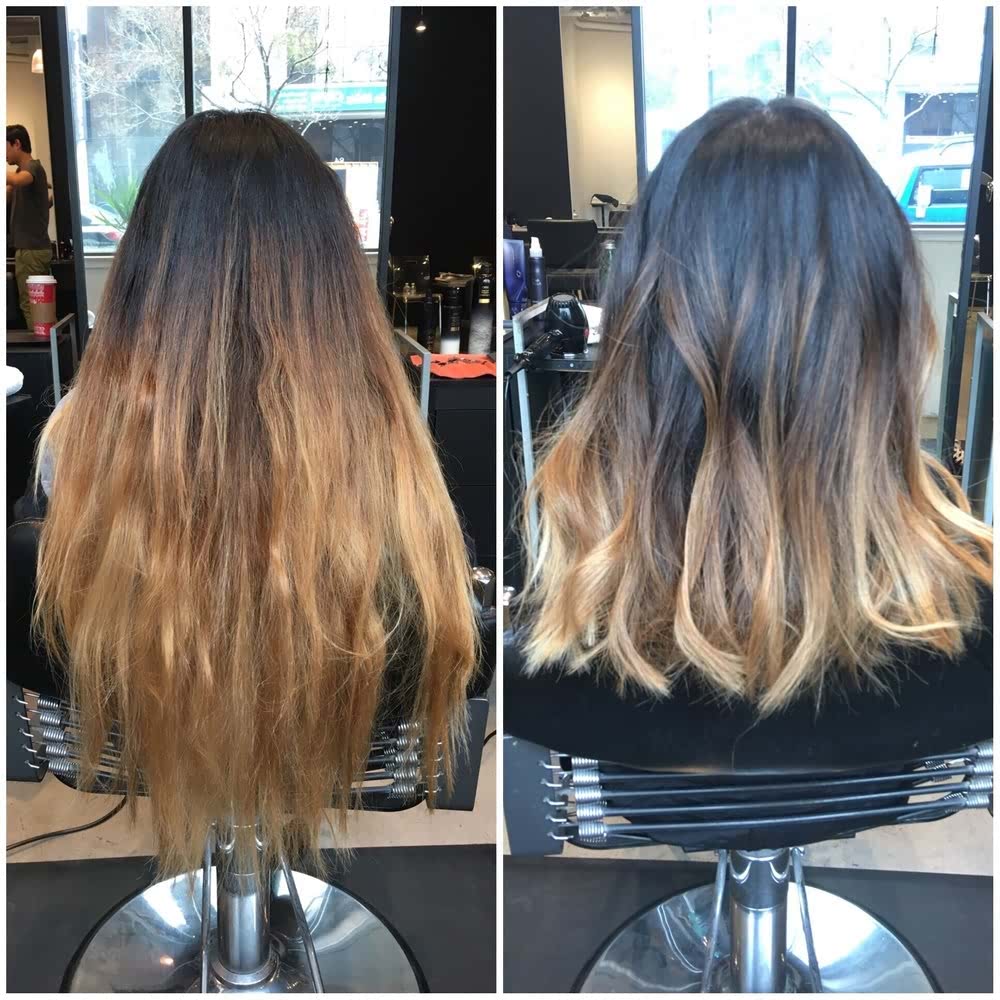 Today's long balayage hairstyles are an exciting mix of romantic, sexy, everyday, fun and just plain heavenly new looks. They display this season's most popular new style and color trends. And show two super makeover cut-and-color hairstyles that add style and sophistication to extra-long hair! So come on in and feast your eyes on a fabulous selection of long balayage and ombré looks:-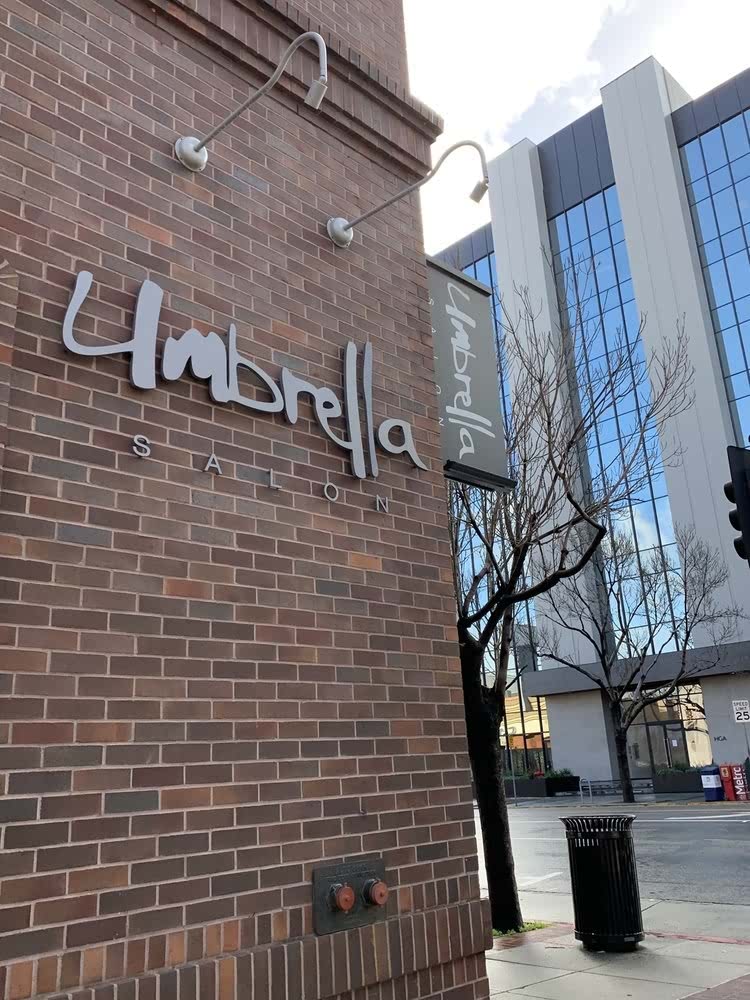 1. Nordic neutral-blonde medium bob cut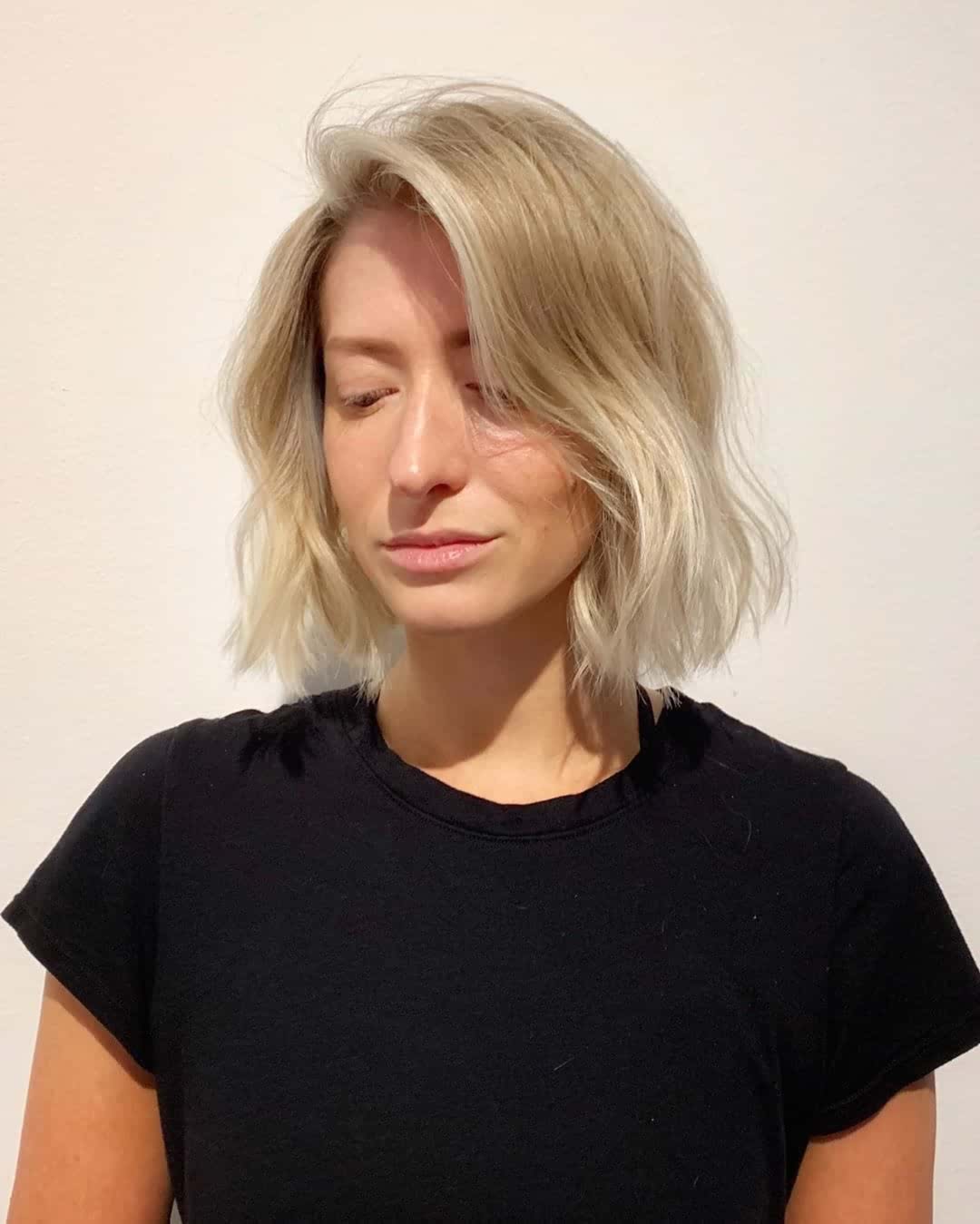 Nordic blonde bobs are trendy and easy to maintain. So this chic look is great for everyday wear. And as natural blonde hair is often fine, the side-parting creates flattering volume on top. The waves framing the model's face are highlighted to reflect flattering light. Tousled texture on soft waves also helps make fine hair look thicker. And the two neutral blonde tones add interest and texture to a lovely, natural look!
2. Romantic blonde braid on extra-long hair – long balayage hairstyles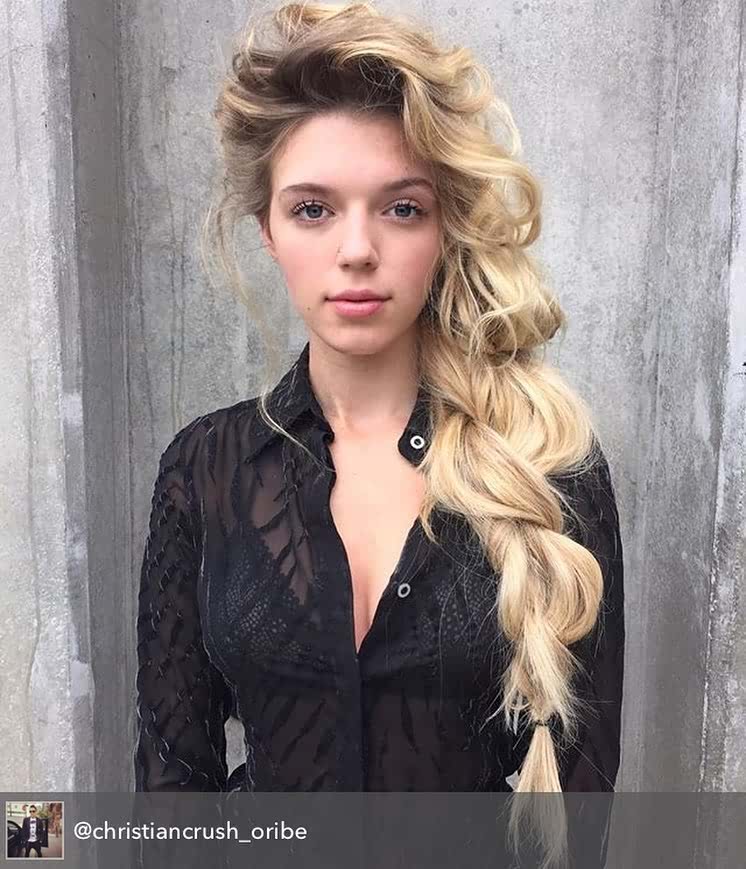 This lovely side-braid is the perfect hairstyle to wear on a romantic date. It has the look of a dairy-maid who's been romping in a hay-cart and is bound to set your date's heart racing. The long braid is loosely styled and leads the eye down to any cleavage you may be showing. Height added to the top and side add sophistication. And shadow roots leading down to beautifully blended beige-blonde tones complete this naturally glamorous look!
3. Taupe & ash-beige long bronde waves – long balayage hairstyles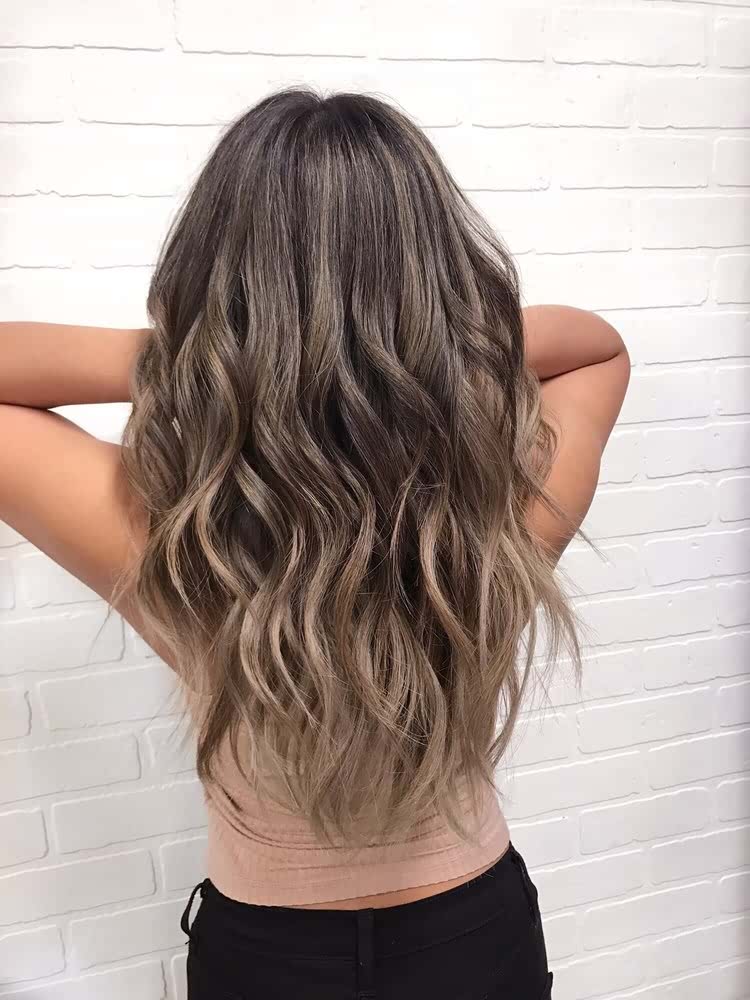 Bronde is a clever way to highlight brunette hair with fine, blonde highlights. Densely packed ash-toned highlights move down from high on the head and transition to warm-beige at the tips. Loose, tousled waves add plenty of volume, texture and movement to a natural-looking bronde hairstyle. And this color design looks fantastic in a side-braid, too!
4. Extra-long to long makeover cut and color – long balayage hairstyles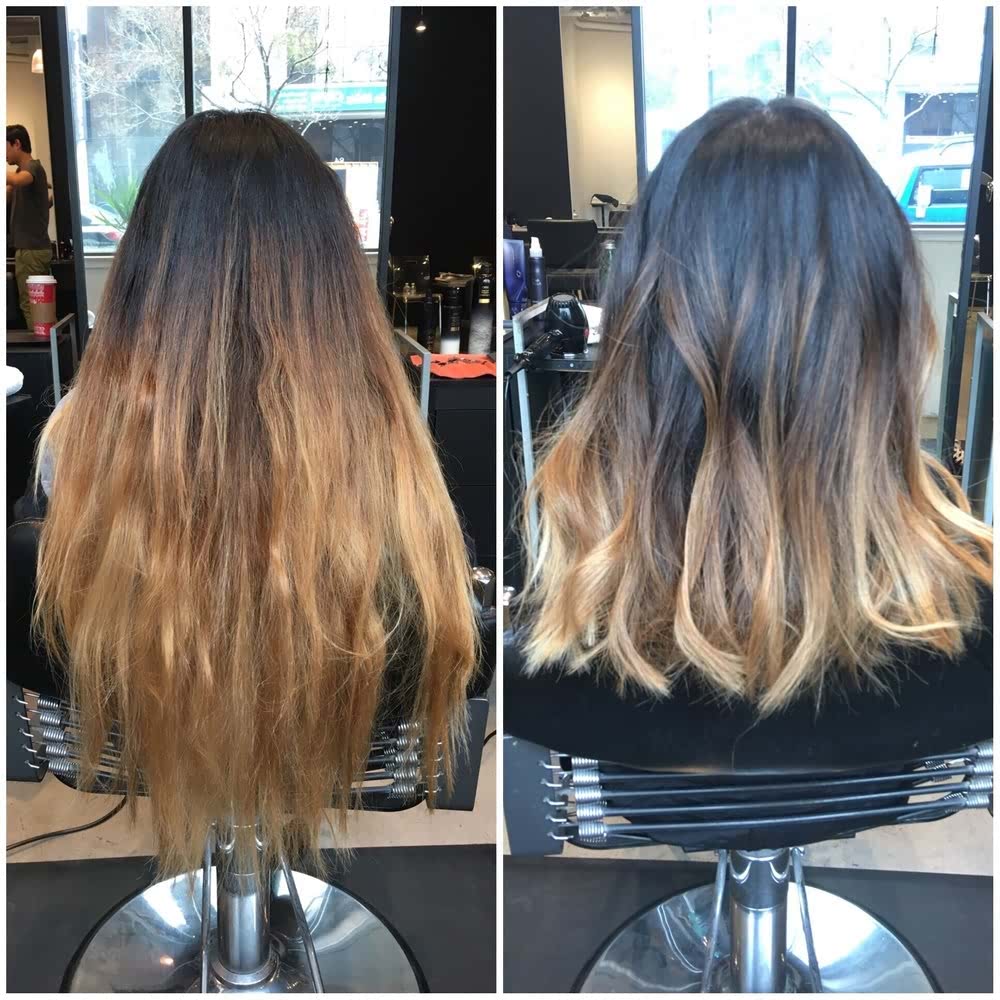 This model's extra-long hair has been cut and colored to change her look from country to city chic! Instead of having one main shade of amber in the ombré, the 'after' picture shows a more detailed balayage-ombré with several closely-toned shades. Dark roots keep the color true to the model's natural shade. But the gradual balayage and mix of amber and mid-golden blonde with lighter highlights adds sophistication to a trendy, shorter haircut!
5. Pink & ash-green 50/50 ombré colors on long hair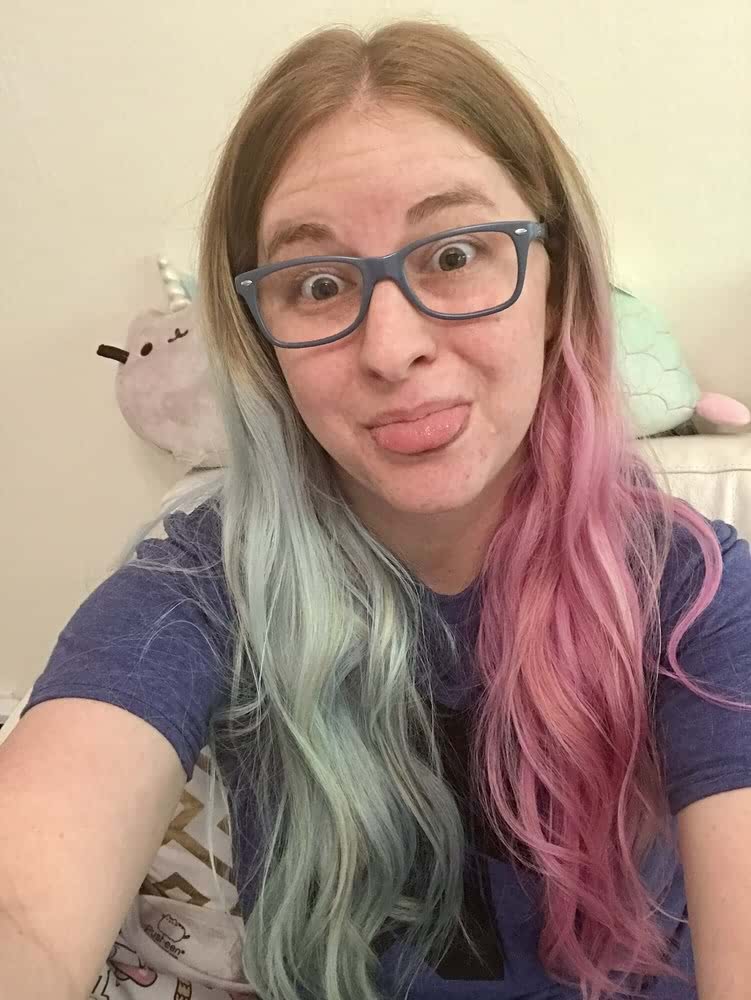 Inspired by soft-toy colors shown behind the model, this lovely fantasy look is all about fun! Adding fantasy colors is easier on hair that is fair to natural-blonde, as you can't add too much bleach to brunette hair without damaging it. Faded-green and cool-pink balance well with each other, and with the model's trendy, gray glasses. So remember to match your new hair color design to your fashionable frames and the main colors in your wardrobe, too!
6. Faded metallic pink & purple sheen on brunette long hair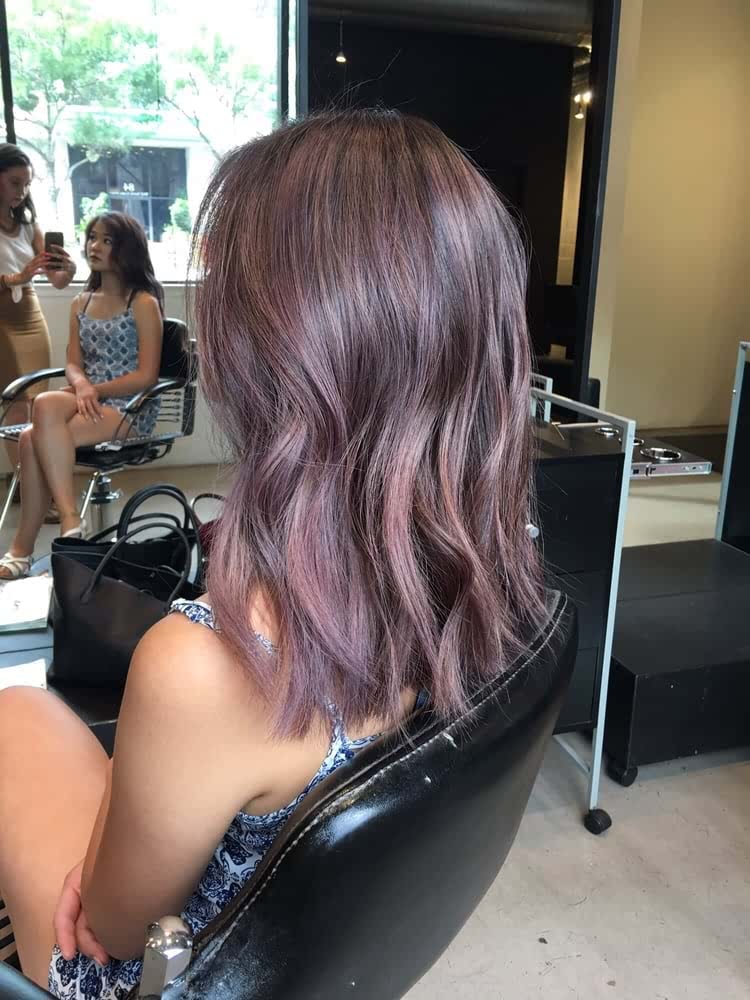 This metallic pinky-purple shade is a sophisticated way to add high-fashion to a simple haircut. And that's a good rule-of-thumb to remember when you're choosing fantasy hair colors. Bright/unusual hair colors are best presented on straight, well-cut styles. Chunky, loose waves show off the fabulous shine on those different color tones. And heavily textured tips create contrasting wispy tips at the ends!
7. Gray cover-up makeover on long shaggy hair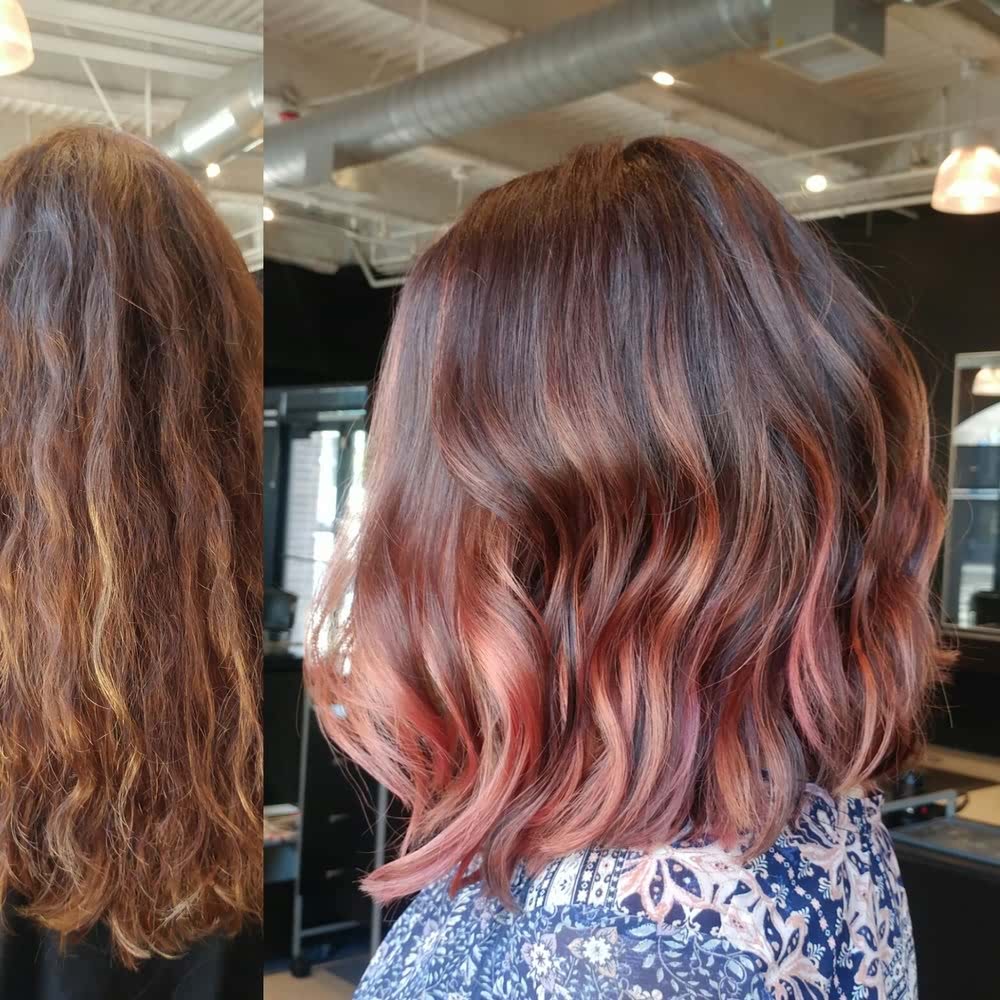 Here's another gorgeous makeover showing how to get a more sophisticated look on extra-long hair. The model's amber/ginger blonde ombré trimmed into a smarter, long bob. And the expert colorist has shifted the balayage colors to trendy russet-pink, coral and peach-blonde tones. Mid-brown roots blend in gray strands. And beautifully graduated balayage adds texture, interest and movement to smooth lower waves! This wave bob cut is a great haircut or thick hair.
8. Sun-kissed golden blonde ombré on dark blonde long hair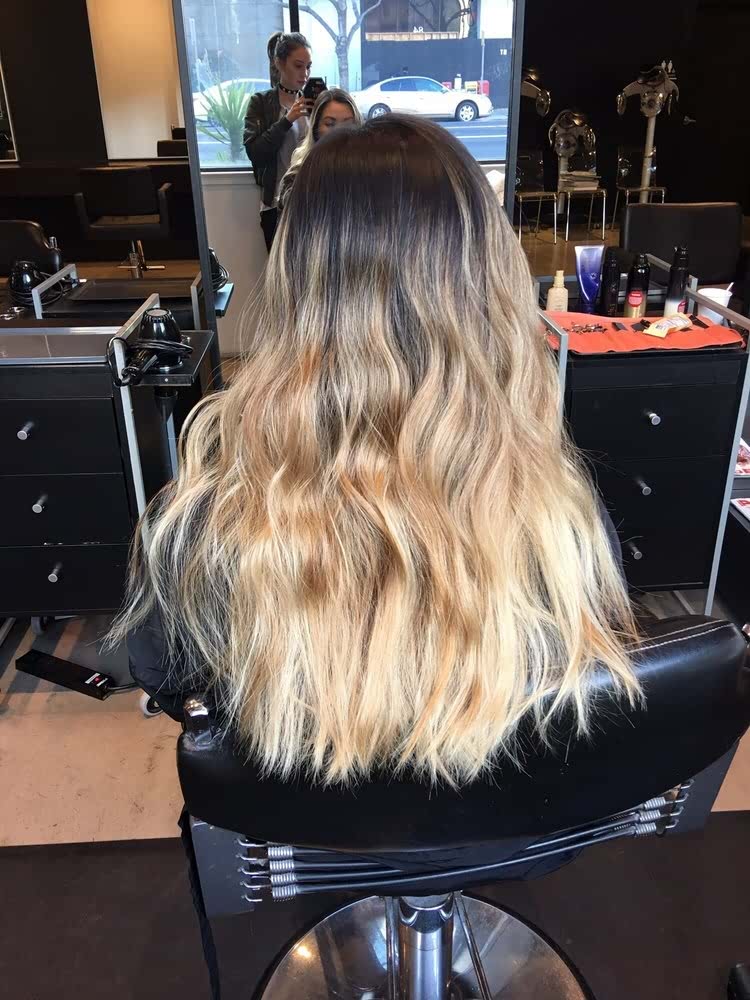 Golden-blonde is a medium blonde shade that looks fabulous against skin with warm or neutral undertones. It's also a face flattering shade for mature blondes and not so hard on long hair as lighter shades. This beautifully executed ombré also has lovely amber balayage, to emphasise the natural-looking waves. And tapered, textured tips create a soft line around the edge of a heavenly hairstyle!
9. Intense medium-blonde ombré on centre-part long haircut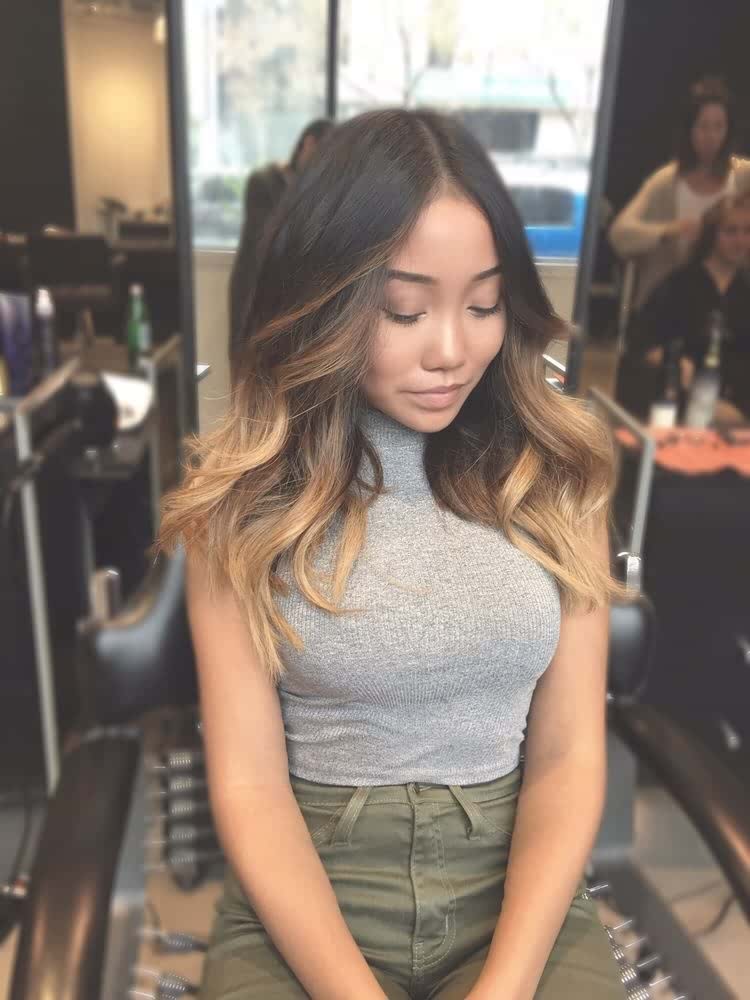 If you have brunette hair and brown eyes, you'll find that warm-blonde colors are the most flattering. And you can see in this image how well the deep-golden ombré complements the model's skin tones. Centre-parts are flattering to oval faces and allow your stylist to create waves that accentuate your best facial features. So in this hairstyle, the stylist has framed the model's eyes and cheekbones!
10. Ash-white & gray long hairstyle for glasses wearer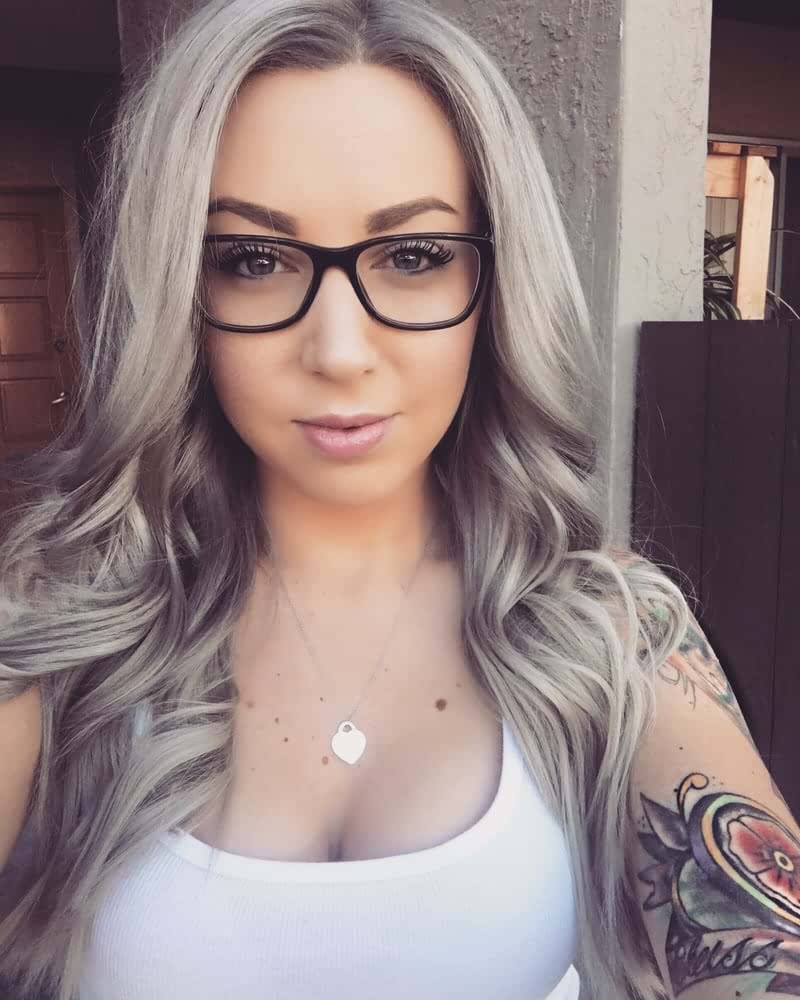 This model already has color on her arms in attractive, modern-looking tattoos! And so the cool colors in her ash-white blonde hair complement the tattoos. It's important to match your new hair color to your skin undertones, your tattoos, your favorite fashion clothes and your glasses. So always consult an expert colorist with training and experience in these important decisions.
Styles: Umbrella Salon
Address: 2 N. MARKET STREET, SUITE 100, SAN JOSE, CA 95113
Phone: (408) 293-4242