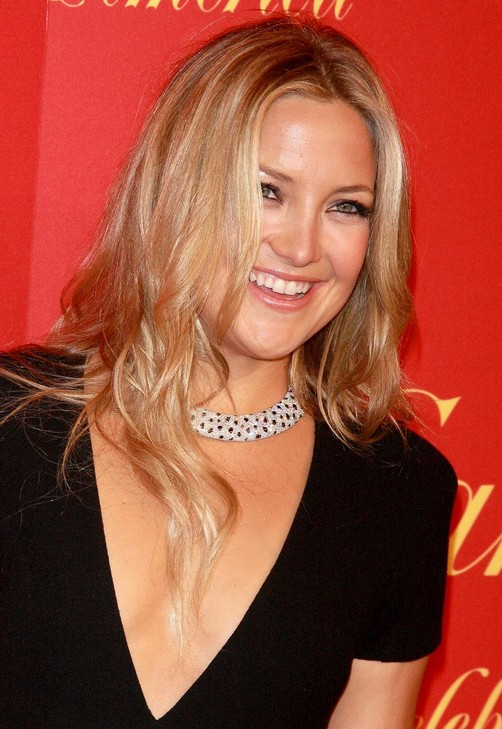 Kate looks great with the gold-blonde shades she never strays far away from!
For her latest look, she keeps it simple with a trendy centre-parting and the front styled to frame the forehead and eyes.  Kate's silky hair is trimmed into long layers, with shorter lengths around the face to soften the line.
With hair hanging loosely down the sides of the face, this cut is also a good choice for covering up wrinkles at the outer edge of the eyes.  It's a relaxed style, too, relying on the hair's natural movement to add a little volume.
Kate always keeps her hair looking healthy and radiates the casual-contemporary or softly glamorous look that California girls are famous for around the world!