Updated:
Jenna Elfman Short Hairstyle: Cute Layered Short Bob Cut with Bangs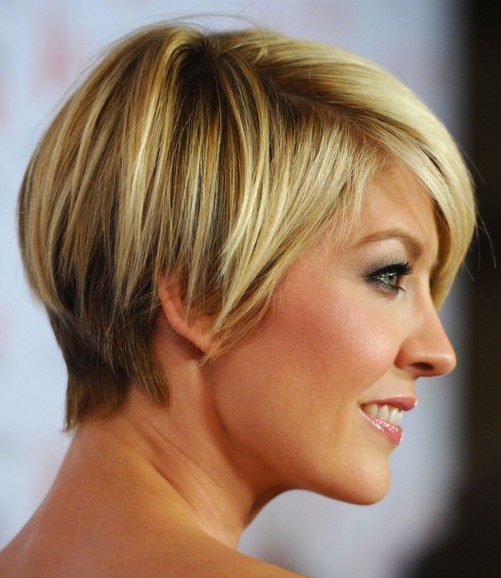 Cute short sleek bob hairstyle for women! No comment on the last name of this chic actress! There is nothing elfish about Jenna Elfman who is stylish to an extreme degree.
The focal point of this elegant layered short razor cut is the color contrast of the hair of her crown with a multiplicity of golden tones blended seamlessly to create a knockout blond and the deeper tawny brunette tones of the hair that flows out from underneath to end at the nape of her neck.    Jenna Elfman wore this look as a spectator to a fashion show, but she could have easily walked down the runway with the best of the models.