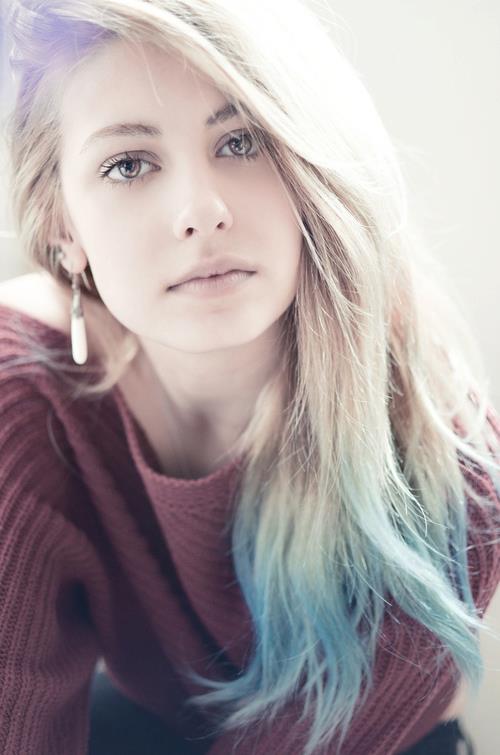 Looking for a new fresh hairstyle for fall? Here is a fantastic hairstyle for you! This is a romantic look, brought right up-to-the-minute with a highly contemporary edginess!
The hair is cut into long layers with wispy, textured ends and a hint of wave at the bottom. The trendy asymmetric design shows this is a highly fashionable style showcasing two contrasting profiles.
On one side, the hair has been lightly swept back off the face and shoulder, leaving the forehead uncovered.  From that side, the front hair is left to fall naturally creating an angled sweep of thick blonde hair across the forehead and down to cover one side of the face lightly.
The hair is swept loosely around the back, and then forwards to the opposite shoulder producing a fabulous swathe of blue-tipped hair covering the shoulder.
The lower sections of the hair have been dip-dyed to produce varying shades of faded blue for this rebellious and edgy twist on the traditional long blonde hairstyle!