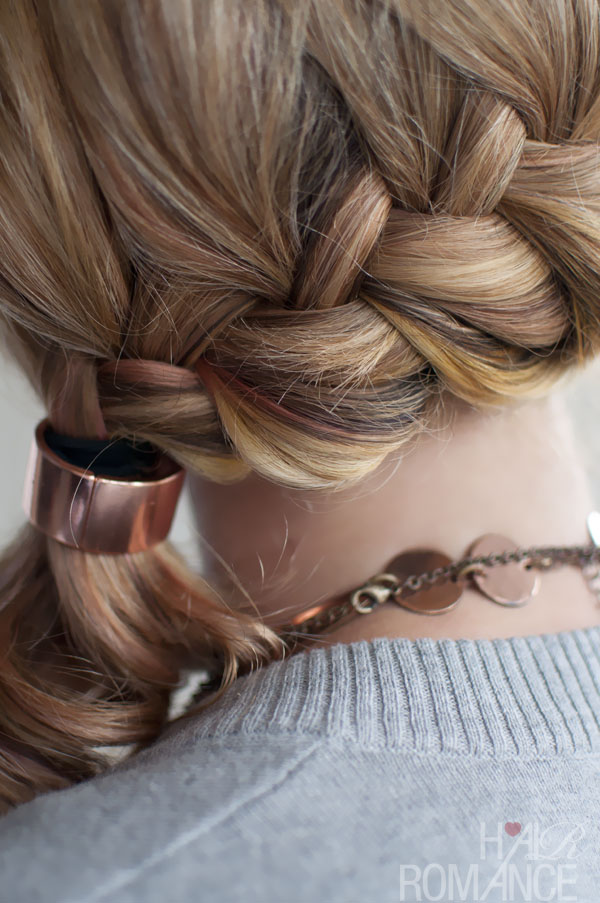 2013 popular braided hairstyles for women: Asymmetric French-Braided Ponytail
The ponytail is simple and easy to style, and it is one of the most popular hair style for years, but have you ever tried the French braid low ponytail? Here is a good one from hair romance, enjoy.
Clever colouring in a mixture of blonde shades accentuates the loose French braiding which makes this beautiful hairstyle almost a work of art!
From a low side parting a long, side swept fringe drapes casually over one eye. The plait begins at the temple on the other side and creates a sweeping angle down and around the back of the head – highlighting the nape of the neck.
The last few inches of hair are left free to form a gently waved ponytail, secured with a pretty copper ponytail ring. This lovely hairstyle is casual sophistication at its best! Do you love this French Braid Side Ponytail? Find more 2013 hairstyles here.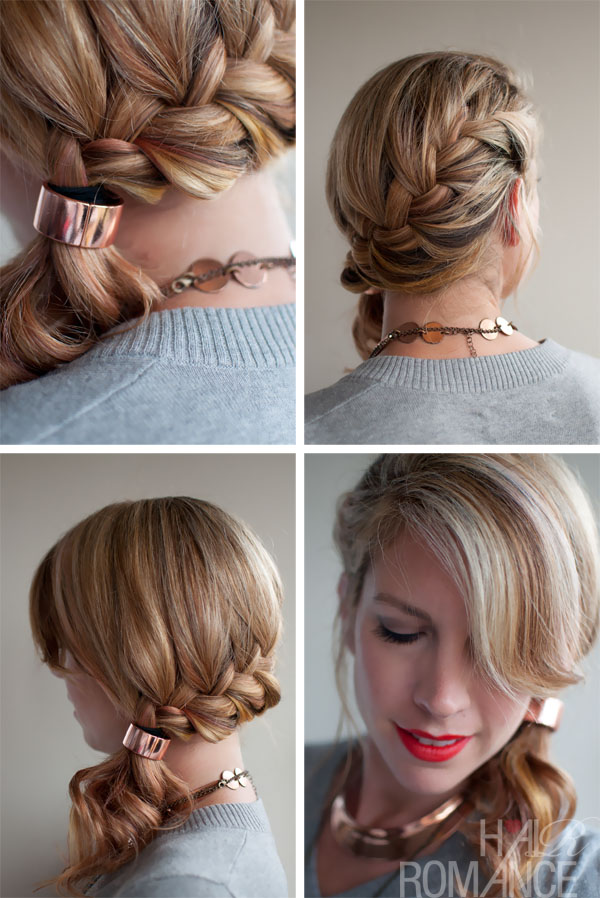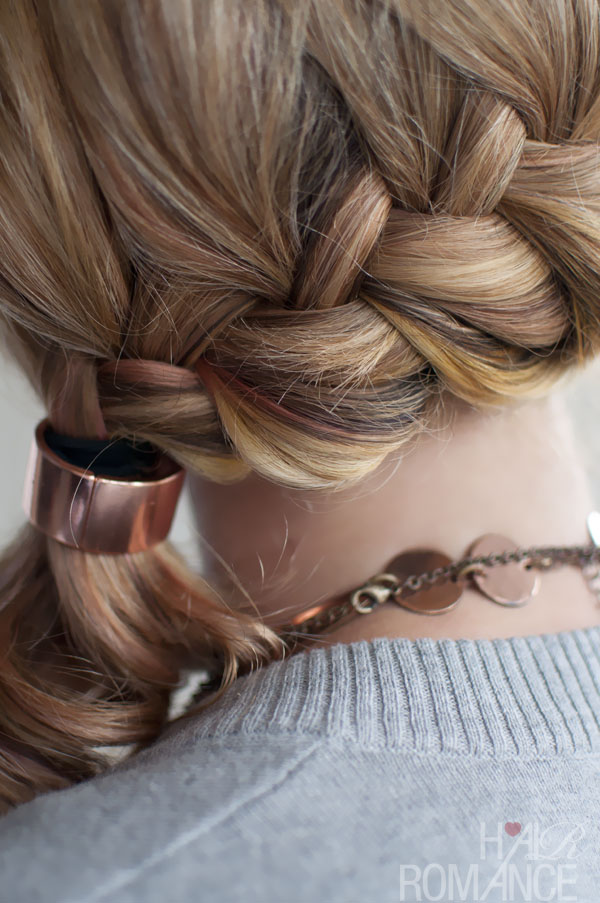 Do you want to know how to style this beautiful Side Ponytail French Braid Hairstyle? You can find out the Side Ponytail French Braid Hairstyle tutorial in this exciting ebook 30 Braids in 30 Days. This cool hair style book has 80 pages of all tips, tricks, cheats and techniques at your fingertips. Inside you'll also find the how-to instructions to the essential braids of this series such as the Dutch braid hairstyle, Waterfall braid hairstyles, Classic braids, French braids, Fishtail braid and the Hair Romance signature Twist & Pin technique. Check it out here.