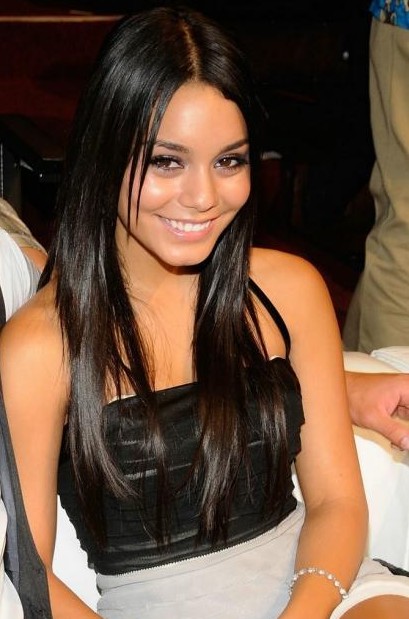 Cute center parted long sleek hair style from Vanessa Hudgens
Simplicity is the idea behind this choice for Vanessa Hudgens's busy lifestyle. Changing the look with a few simple adjustments is easily done with the long straight cut option.
Sleek and pulled back for the more dramatic style or the casual windblown look, can easily be achieved with a few simple and fast maneuvers. The long sleek hairstyle helps to soften the overall volume for full head curls as it can be easily styled with some mouse and a blow dryer. Parting the hair at the side or in the middle is also another versatility that this style allows to create different twists to the look.