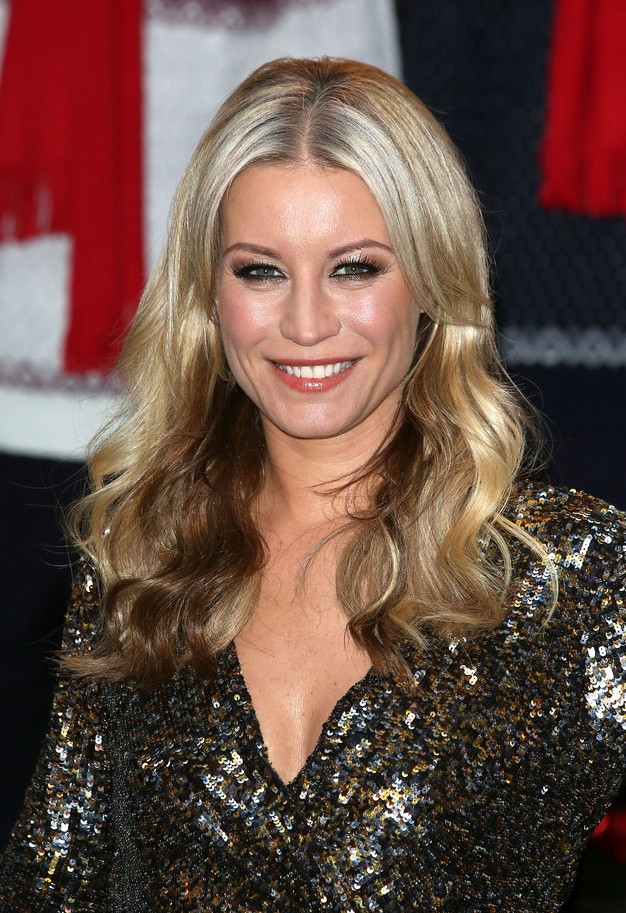 Denise van Outen's long ombre hair for mature ladies
Rewind and pause, girls!  We sincerely wish that there was a service to go back in time in real life for the times that we put our foots in our mouth. Until then, we will have to find contentment with a more run of the mill technology to freeze frame, a basic photograph.
Denise van Outen is here at the launch of a new product, Freeview+ live pausing and rewinding service… of television; so, don't get too excited.
Denise's hair is a sunkissed blond on top with platinum highlights and a rich auburn underneath, as best shown off with a straight center part. This sexy long ombre wavy hair style is perfect for women over 40! If you're looking for hairstyles for oval, square face shapes, this is an ideal cut. If you love the ombre hair color, you can find more ombre hair on hairstylesweekly.com here.