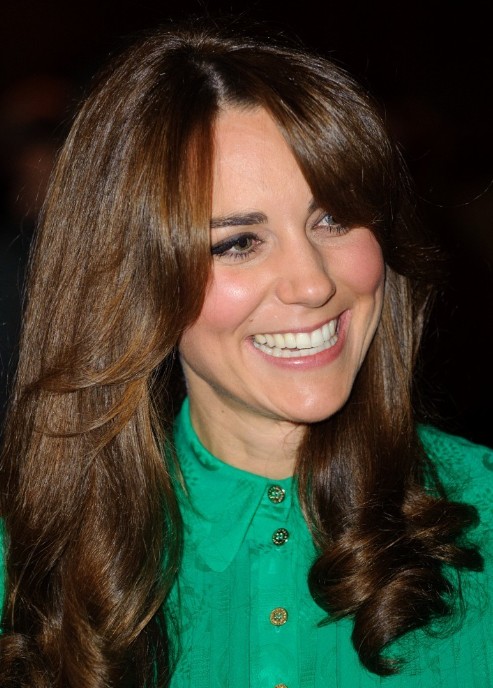 Normally so conservative, Kate Middleton, Duchess of Cambridge, comes out of the box swinging with the debut of her long, cheek length bangs.
Duchess Kate's hair is parted on the right and her new bangs are swept to either side, with the majority being swept towards her left ear. So as not to shock overly, Kate has kept her signature long, unbound curls and chocolate brown hair color. Kate is visiting the opening of the brand new Treasures Gallery of the Natural History Museum looking all the while as our own national treasure with her sweet, modest good fashion sense.
This simple easy daily hairstyle is easy to re-create at home with the right tools and products and needs regular trims to prevent split ends, and this style is great for Oval, Oblong, Square, and Diamond face shapes.