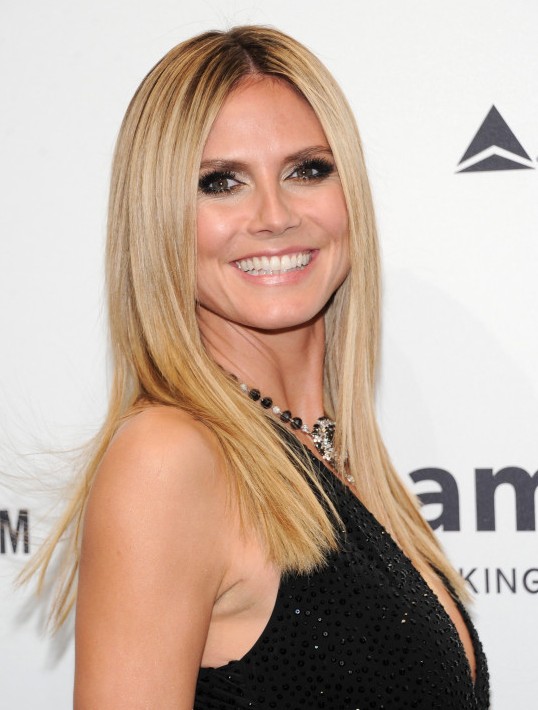 Heidi Klum Latest Hairstyle: the sexy sleek, parted down the center, and straightened hair – Best long hairstyle for summer!
German born celebrity Heidi Klum wears a lot of hats.  She is a mother of four, model, and main judge of a reality television competition, Project Runway. For her December 3, 2012 appearance on the Good Morning America television show, there was absolutely no hat wearing necessary!
Heidi's hair was parted down the center and left to hang to shoulder length.  Her hair is a wonderful, flaxen blond with darker roots.  She is wearing an ethnic inspired long tunic blouse with shiny, leathery black leggings and super high heels with a red heel to match the red designs of her blouse.
If you don't love this style, here is a gallery of the most popular long sleek hairstyles for you to choose from.