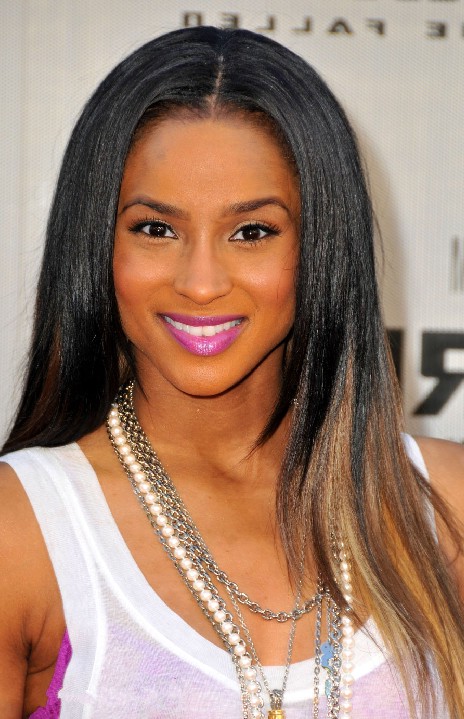 African American Hairstyle Ideas: Cute center parted long sleek dark blonde ombre hairstyle from Ciara. With the smooth center parting and the fantastic dip-highlighting, this hairstyle is full of exciting new trends!
The hair is kept smooth and shiny around the head and then layered in the longer lengths.  The ends are heavily textured to accentuate the tapering shape of the hair with sharp, spiky ends.
The outline around the face and neck is graduated to create super, sliced strands which curve in to emphasise the chin and neck.
The lower layers create a complete contrast!  The top looks thick and solid but the lower half tapers down to wispy ends, highlighted in an amazing blend of caramel, wheat and honey!
If you're looking for a way to add some edge to your long, straight style – this is it! If you don't love this long ombre hair, here are more for you to choose from, and here are a lot trendy African American haircuts.