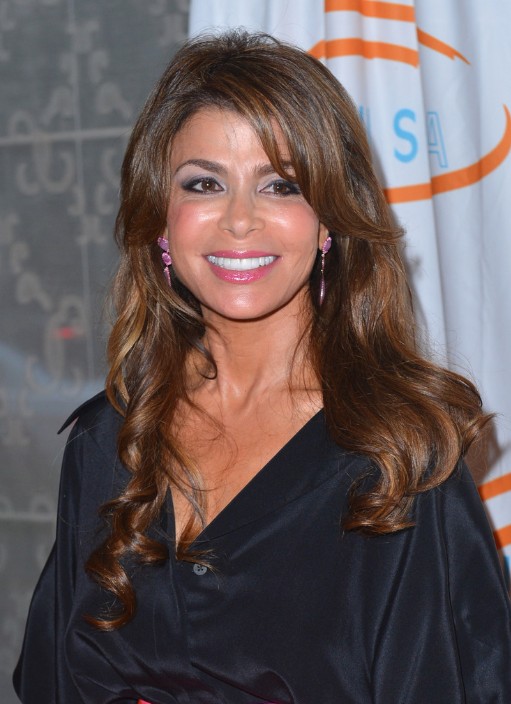 Paula's long hair is always in super condition and you can see from the soft flowing movement that she takes good care it!
In this photo, Paula looks relaxed and chic with a side parting above an attractive, long fringe with a defined strand accentuating her eyes and a wave at check level.  Her hair is mostly all one length, with a smooth outline around the head and beautiful irregular waves and spirals loosely covering her shoulders.
The subtle caramel balayage colour accents highlight the shine and movement in Paula's hair perfectly and add depth to her enviable, rich brown hair!