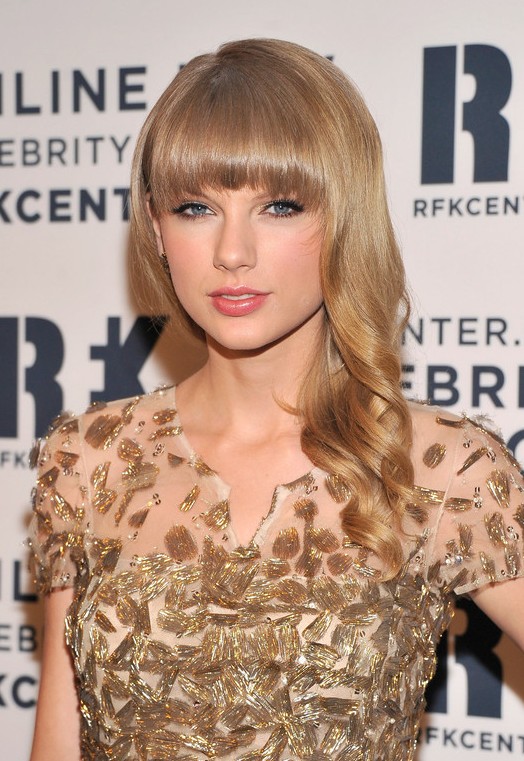 If you are looking for the perfect hairstyle for wedding, prom, this lovely hairstyle from Taylor Swift you should never miss.
Taylor Swift latest new hairstyle: Taylor spotted here in New York City at Ripple of Hope Gala, is wearing a hopelessly whimsical short frock with a sheer overlay sprinkled with sparkling golden flecks on the bodice and skirt.
In a dilemma as controversial as the chicken or egg debate, one can ask whether Taylor Swift's hair was first the shimmery gold inspiration for the dress or was her hair dyed to perfectly correspond with gilded luminescent dress.  Either way, one must agree that the colors are a match made in heaven.  Taylor has a full set of bangs and large, shiny spiral curls that hang past her shoulders. This stunning hairdo is perfect for any occasion. Here are more long curly hairstyles for you to choose from.