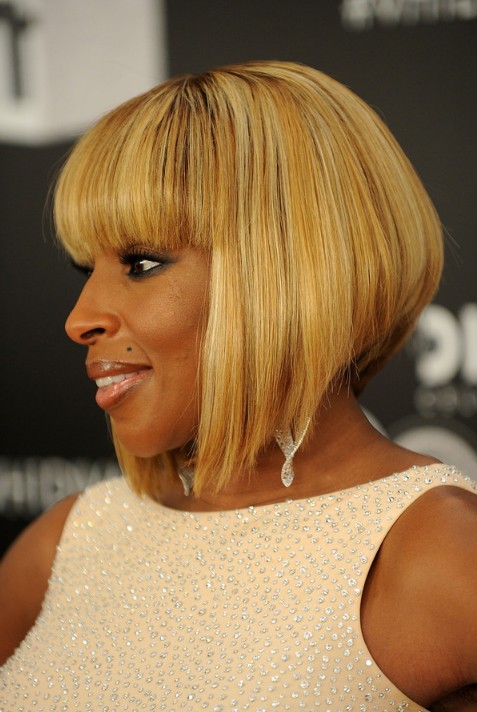 African American Short Hairstyle Ideas: Trendy Inverted Bob Cut
Talented and famous singer Mary J. Blige takes a new twist on the trendy inverted bob hairstyle.
What sets this bob apart is the curved back that is cut in layers that are almost imperceptivity shorter and shorter to form a cohesive surface.   That's technical language for "It sure is pretty, and it makes us want to just reach out our hand and bounce your hair!"  Perhaps an inch or two behind the ears and the graduated layers are exchanged for longer, straighter strands that follow the curve of the chin.  Mary's graduated bob has straight bangs in the front covering her eyebrows.